Close
Seminar teaches how to sell to government
Businesses can get economically stimulated by selling to all levels of government.
To learn how, business operators can come to a Procurement Training seminar from 1 to 5 p.m. Wednesday at the University of Houston-Victoria. The free seminar will be presented by the UHV Small Business Development Center in the Multi-Purpose Room of University Center, 3007 N. Ben Wilson St.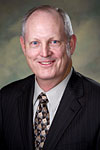 Joe Humphreys
"Business decision makers require knowledge of processes and procedures to contract with government entities," SBDC Associate Director Joe Humphreys said. "Or, in plain English, you have to know how to get through all the red tape to sell to any type of government. In this seminar, we'll have top experts explain the process in a way all of us can understand."
Topics will include:
How to become a state vendor
How to get certified as a Historically Underutilized Business
How to get on the list of companies that bid on government contracts
How to properly respond to requests for information and requests for bids
"Governments spend money no matter what the economy is doing," Humphreys said. "This makes them good, steady customers in times of feast and famine. You just have to know how to do business with them."
Purchasing officials from UHV and The Victoria College will be on hand to explain how vendors can do business with the two institutions of higher learning.
While the event is free, participants are asked to preregister, since space is limited. To pre-register, call the SBDC at 361-575-8944.
For more information about the SBDC and its services, visit www.sbdcvictoria.com.