Close
UHV/ABR author finds inspiration in everyday life
For most of her life, award-winning poet Naomi Shihab Nye has noticed the common things in life that most people forget are even there and has found a way to write about them.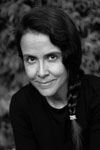 Naomi Shihab Nye
"Life is so rich and full of possibilities," Nye said. "I don't go out looking for poems; I just try to pay attention and stay receptive. We never know when a line will come to mind."  
The San Antonio resident will be the first author in the University of Houston-Victoria/American Book Review Spring Reading Series. She will read her poetry at noon Jan. 31 in the Alcorn Auditorium of UHV University West, 3007 N. Ben Wilson St. The public is invited to attend the free event, and light refreshments will be served.  
Nye's innate ability to view the world from a different angle will be an interesting addition to the UHV/ABR Reading Series, said Jeffrey Di Leo, ABR editor and publisher, and dean of the UHV School of Arts & Sciences.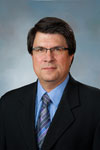 Jeffrey Di Leo
"You won't find any cryptic or mystical meanings to her work," he said. "She's just straightforward and positive in her unique perspective of heritage and the humanitarian spirit."  
Two poems she plans on reading during her visit are "A Few Questions for Bashar Assad in 2012" and "Undersung" which were in the fall 2012 issue of Huizache magazine, a Latino literary magazine published at UHV. She also plans to read newer poems that haven't been published yet.  
Some of Nye's recent thinking connects to a wrist injury and surgery she had last month. The new experiences of going through wrist rehab are opening her eyes, she said.  
"I think a lot these days about pain – having patience and getting through it," she said. "I look at other people's wrists differently and think about how beautiful wrists are. When was the last time you woke up in the morning and thanked your wrist? It's such an important part of our bodies. So much passes us by, even the most ardent observers."  
Nye has been observing the world and writing about her experiences since she was a child. Children's magazines first published Nye's poems when she was only 7 years old after school librarians encouraged her to submit her work.  
"In the beginning, sending work out to be published was a way of imagining a larger contact," she said. "It was as if I had friends out there in the world if they read something I wrote – friends I had never met. That's the way I felt when I was reading – that the people who wrote the stories were friends of mine."  
Nye said that growing up in an open-minded household is what affected her most in life. Her mother came from a German Lutheran background, and her father was a Palestinian refugee.  
"Our house was a unique place because it was filled with a mix of culture, which made me have a large appetite for other cultures," Nye said. "Even though my parents came from two very different worlds, they shared a sense that there are so many paths in life. My parents never pushed me to write, they just encouraged reading, awareness and cultural interest."  
Nye has been involved with a variety of projects, including poems, essays, songwriting and two novels for teens. She is the author of numerous books of poems, including "You and Yours," which received the Isabella Gardner Poetry Award. She also has written "19 Varieties of Gazelle: Poems of the Middle East," "Fuel," "Red Suitcase" and "Hugging the Jukebox." She is currently working on a mini novel for children.  
"I like writing in different genres because it seems healthy, but poetry is my favorite," she said. "I've never thought of writing as a career, though. It's a devotion to me – the thing I love the most."  
Students often ask Nye how to improve their writing. Her response is to read as much as possible, write on a regular basis – even if it's only a few minutes a day – and share their work in any way possible. She also said that going to public libraries can help with creativity.  
"Books are one of the great treasures of our world," she said. "I encourage people to go to the library without looking for anything in particular. There are so many worlds just waiting for us to find them in the library."  
While in Victoria, Nye will meet with students and attend a reception hosted by Friends of ABR patrons. She said she's always had a fondness for Victoria.  
"I used to travel to Victoria to work in the high schools as a writer in residence," she said. "I love Victoria and am excited to be invited back to the community."  
Other writers scheduled for the UHV/ABR Spring Reading Series are:  
Manuel Martinez, Feb. 21 – Martinez is a novelist, literary critic and college professor, who often explores the themes of contemporary urban life, migration and dislocation in his work. He is the author of "Crossing," "Drift" and "Day of the Dead." 
Jess Walter, March 21 – Walter is a journalist and novelist who focuses on true crime subjects, such as serial killings and the O.J. Simpson trial. He has worked as an investigative reporter for the Washington Post, Boston Globe, Spokane Spokesman-Review and Newsweek.  
Cristina García, April 11 – García is a distinguished journalist and fiction writer who has served as an important Cuban American voice in American literature. She left Time magazine in the early 1990s to write her first book, "Dreaming in Cuba," which was a finalist for the National Book Award.
Tim Z. Hernandez, April 25 – Hernandez was the winner of the 2006 American Book Award for "Skin Tax," his debut collection of poetry. In addition to his writing and teaching, he has collaborated with a Grammy award-winning classical composer and recorded a poem that was released on an album of a Latin hip-hop band.  
For more information about the UHV/ABR Reading Series, contact Jeffrey Sartain, ABR managing editor and lecturer for the UHV School of Arts & Sciences at 361-570-4254, or go to www.americanbookreview.org.
The University of Houston-Victoria, located in the heart of the Coastal Bend region since 1973 in Victoria, Texas, offers courses leading to more than 80 academic programs in the schools of Arts & Sciences; Business Administration; and Education, Health Professions & Human Development. UHV provides face-to-face classes at its Victoria campus, as well as an instructional site in Katy, Texas, and online classes that students can take from anywhere. UHV supports the American Association of State Colleges and Universities Opportunities for All initiative to increase awareness about state colleges and universities and the important role they have in providing a high-quality and accessible education to an increasingly diverse student population, as well as contributing to regional and state economic development.