Close
UHV/ABR author highlights individual identities of political exiles
Cuban American author Cristina García thinks the issues of identity and immigration from political upheaval and other changes are the big stories of her time.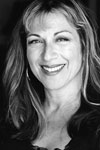 Cristina García
"In my world, identity is often upturned and challenged through immigration," García said. "Who are we once we move from a place that is familiar to a place that is unfamiliar? What are the possibilities for reinvention?"  
Her latest novel, "King of Cuba," addresses these subjects. It delves into a dual portrait of an elderly Cuban exile as he plots revenge against his longtime enemy – El Comandante, a fictionalized Fidel Castro. The novel, debuting on May 21, shows the differences and realities of two Cubas – one on the island and one off the island.  
García will read from "King of Cuba" at noon April 11 in the Alcorn Auditorium of UHV University West, 3007 N. Ben Wilson St. The public is invited to attend the free event, and light refreshments will be served.  
"In one way or another, I'm always investigating the fallout of big political events on the intimate lives of individuals – looking at how the events affect their relationships, families and choices that are made or forced upon them," she said.  
For many Cuban immigrants, the big political event affecting their lives was the rise of Fidel Castro in 1959. While many Cuban immigrants moved to the U.S., they still find themselves closely connected to their former country, García said.  
"For one, many immigrated to Miami where the weather is the same, they eat similar food, they speak Spanish, and geographically it is not that far from where they came from," she said. "It's a taunting and tantalizing proximity that I think fuels the nostalgia. They are surrounded by people who have undergone the same trauma, so it compounds the issue."  
She also said many of the original immigrants fleeing Castro's regime still consider themselves political exiles forced from their homes, rather than searching for economic betterment like later Cuban immigrants.  
This is the case with García's family. Born in Havana to a Guatemalan father and Cuban mother, her family left Cuba in 1961 during the first wave of exiled Cubans. They settled in New York where she didn't grow up around many Cubans, but her interests in the subject were sparked by her own family history.  
"As a child, I was confused and perplexed by my heritage, and fascinated by it as an adult," she said. "It wasn't really until I got to college and started reading about Cuba, and then became a journalist writing about and traveling to Cuba, that I kind of reclaimed my heritage."  
Her most recent trip to Cuba was in 2011 where she conducted research for "King of Cuba" by meeting with locals to learn their thoughts on the political situation and Castro.  
"Maybe I'm old fashioned that way, but I don't think there's any substitute for being on the ground and getting all the sensory details for a story," she said. "Having conversations with people and getting a feel for the place is better than reading newspapers and searching online. I think it harkens back to my journalist days."  
García was a journalist and Miami bureau chief for Time magazine in the 1980s. She said she became a full-time fiction writer to tell all the stories she couldn't as a journalist. Recently, García was a visiting professor at the Michener Center for Writers at the University of Texas in Austin as well as at the University of Miami. She now teaches at Texas State University in San Marcos as professor and university chair of creative writing.  
García's first novel, "Dreaming in Cuban," which chronicles three generations of Cubans, was a finalist for the National Book Award in 1992. Her other novels are "The Lady Matador's Hotel," "A Handbook to Luck," "Monkey Hunting" and "The Agüero Sisters." She also has edited two anthologies, written three works for young readers and published a collection of poetry.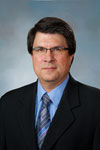 Jeffrey Di Leo
Jeffrey Di Leo, ABR editor and publisher, and dean of the UHV School of Arts & Sciences, said García's experiences are a benefit to the reading series.  
"We are fortunate to have such a strong Cuban American voice visiting the university," he said. "Ms. García has a rich knowledge of a culture that was forced to adapt after political disturbances. It will be interesting to hear her stories during the reading."  
The final scheduled author for the UHV/ABR Spring Reading series, Tim Z. Hernandez, will visit on April 25. He won the 2006 American Book Award for "Skin Tax," his debut collection of poetry. In addition to his writing and teaching, he has collaborated with a Grammy award-winning classical composer and recorded a poem that was released on an album of a Latin hip-hop band.  
While they are in Victoria, authors who are part of the reading series attend roundtable discussions with university faculty and students, make classroom visits to area schools, give lectures open to the community and go to receptions hosted by Friends of ABR patrons.  
ABR is a nonprofit, internationally distributed literary journal that is published six times a year. It began in 1977, moved to UHV in 2007 and has a circulation of about 8,000. The journal specializes in reviews of works published by small presses.    
For more information about the UHV/ABR Reading Series, call Managing Editor Jeffrey Sartain at 361-570-4254 or go to www.americanbookreview.org.
The University of Houston-Victoria, located in the heart of the Coastal Bend region since 1973 in Victoria, Texas, offers courses leading to more than 80 academic programs in the schools of Arts & Sciences; Business Administration; and Education, Health Professions & Human Development. UHV provides face-to-face classes at its Victoria campus, as well as an instructional site in Katy, Texas, and online classes that students can take from anywhere. UHV supports the American Association of State Colleges and Universities Opportunities for All initiative to increase awareness about state colleges and universities and the important role they have in providing a high-quality and accessible education to an increasingly diverse student population, as well as contributing to regional and state economic development.