Close
New UHV professional coaching certificate available in fall
The University of Houston-Victoria is offering a new certificate for the first time this fall in the emerging field of professional coaching.
Professional coaching has received a lot of attention in recent years partly because of increasing changes and volatility in many business environments, said Joann Olson, a UHV School of Education & Human Development assistant professor and program coordinator of the school's adult and higher education program.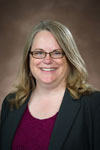 Joann Olson
"UHV is working to help make coaching a legitimate academic and professional pursuit," she said. "We have the opportunity to be at the forefront of this movement. The field is going to grow, and we are choosing to be a leader by providing academically grounded, credible courses."
UHV's online, graduate-level professional coaching courses will be based on decades of academic research in positive psychology, emotional intelligence and transformative learning, Olson said. The three courses will cover theories, practices, coaching relationships, positive changes, strategies and skills. They are written in line with standards of the International Coach Federation, an organization dedicated to making the rapidly growing field more professional and regulated.
The classes are designed for professionals seeking leadership development, such as education and health care administrators; academic and career advisers; and teacher mentors. Although distinct from athletic coaching, the topics and techniques presented in the courses may be beneficial to those leading athletes as well, Olson said.
"This is perfect for those wanting to expand their interpersonal skills and learn new ways to interact with people," she said. "There are countless ways professionals can use the insight and skills taught in the professional coaching certificate program."
The courses were designed by emotional intelligence experts Darwin Nelson, Gary Low and Rick Hammett. The three researchers are co-owners of Emotional Intelligence Learning Systems, a consulting company that offers training, education and research in the field of emotional intelligence.
Emotional intelligence is a learned ability to think constructively and act wisely. Nelson, Low and Hammett's research discovered that emotional intelligence is not a characteristic but something that can be measured, assessed and used to make a positive change in life.
After speaking at the university's fall 2012 education symposium, the researchers collaborated with Fred Litton, dean of the UHV School of Education & Human Development, on offering a professional coaching certificate program. They will teach at least the first round of classes.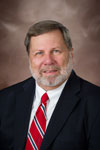 Fred Litton
"Doctors Nelson, Low and Hammett wanted to create a program that was academically grounded, and they wanted to do it with UHV," Litton said. "As they've looked through their research, they noticed interpersonal intelligence ties nicely with mentoring and helping others. The global coaching and training experience that these educators have brings a high level of credibility to UHV's professional coaching program."
Through the Institute for Emotional Intelligence in Corpus Christi, Nelson and Low produce an annual conference and professional journal about the topic. They are the authors of "Emotional Intelligence: Achieving Academic and Career Excellence" and plan to write more books about how teachers and mentors can use emotional intelligence.
The professional coaching certificate will be part of the UHV School of Education & Human Development Master of Education in adult and higher education, a program that has a long history of seeking to understand and promote informal education and postsecondary learning outside of the classroom.
Along with UHV students, the professional coaching classes will be available for nondegree-seeking students looking for professional or personal development. A certificate of completion will be given to those who finish the three courses.
After completing the certificate, students will have the option to enroll in a fourth class, "Professional Coaching: Best Practices." Completion of the fourth class will count toward the additional requirements necessary for pursuing certification as a professional coach through Emotional Intelligence Learning Systems and the International Coach Federation.
For more information about the UHV School of Education & Human Development, visit www.uhv.edu/education/ or call 361-570-4262.
The University of Houston-Victoria, located in the heart of the Coastal Bend region since 1973 in Victoria, Texas, offers courses leading to more than 80 academic programs in the schools of Arts & Sciences; Business Administration; and Education, Health Professions & Human Development. UHV provides face-to-face classes at its Victoria campus, as well as an instructional site in Katy, Texas, and online classes that students can take from anywhere. UHV supports the American Association of State Colleges and Universities Opportunities for All initiative to increase awareness about state colleges and universities and the important role they have in providing a high-quality and accessible education to an increasingly diverse student population, as well as contributing to regional and state economic development.