Close
UHV to take part in national science education research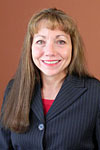 Teresa LeSage Clements
The University of Houston-Victoria is participating in a national curriculum study aimed at improving science teaching and learning in early childhood through eighth-grade classes.
Teresa LeSage Clements, an associate professor of curriculum and instruction in the UHV School of Education & Human Development, is presenting science instructional strategies to UHV students studying to become future teachers.
The strategies were developed by the Biological Science Curriculum Study, a national educational center based in Colorado Springs, Colo., that since 1958 has developed science curricular materials, developed and conducted teacher professional development programs, and conducted national research and evaluation activities in the science education field.
"We are delighted to be a BSCS partner for research-based science education for pre-service and first-year elementary and middle school teachers in the Coastal Bend region," LeSage Clements said. "We have a chance to impact science education for hundreds of teachers and thousands of students."
The project is titled "Videocases for Science Teaching Analysis Plus: Efficacy of a Videocase-based, Analysis-of-Practice Teacher Preparation Program" but is commonly referred to by the acronym ViSTA Plus.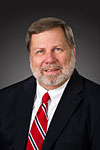 Fred Litton
BSCS received a $2.69 million grant for the study from the National Science Foundation. UHV is one of the recipients of a sub-award. The study began this fall and will continue through June 2015. Instruction has started in LeSage Clements' "Science Methods" course and will follow the students through their student teaching and into their first year of teaching.
"Receiving a sub-award is not only good for this particular project, but it holds promise for the future," said Fred Litton, dean of the UHV School of Education & Human Development. "It's significant to collaborate with BSCS because our students benefit by learning cutting-edge material."
Amy Barnhill, UHV associate professor of literacy and student teacher field director, will assist with the project.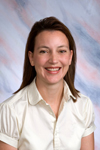 Amy Barnhill
"I will enjoy watching our students learn some new methods for teaching science in their courses and then seeing how these are implemented in their capstone experience – student teaching," Barnhill said.
Chris Wilson, ViSTA co-principal investigator, said BSCS is thrilled to be collaborating with UHV for this project.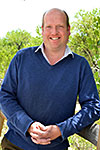 Chris Wilson
"This NSF-funded research project has tremendous potential to improve the quality of science teaching and learning, and provide much-needed data on how to improve the training and induction of science teachers in the U.S.," he said.
Two years ago, LeSage Clements attended a National Science Foundation-sponsored science educator workshop in Colorado Springs. While there, she made contacts with BSCS staff members and kept in touch with them. In February, a BSCS investigator called LeSage Clements to ask if UHV would participate.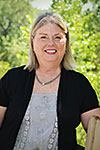 Kathleen Roth
"We had a discussion for several months," she said. "A site visit was scheduled, and everything looked good. It was supported by Dean Litton and the local school districts."
BSCS staff made a total of five visits to UHV in preparation for starting the study.
"We are excited to be moving forward with UHV on this project," said Kathleen Roth, ViSTA principal investigator and director of the Center for Professional Development. "Dr. LeSage Clements went above and beyond to try out some of the ViSTA Plus course content in her summer teaching. That seems to be the UHV culture – everyone really goes the extra mile to make good things happen."
The University of Houston-Victoria, located in the heart of the Coastal Bend region since 1973 in Victoria, Texas, offers courses leading to more than 80 academic programs in the schools of Arts & Sciences; Business Administration; and Education, Health Professions & Human Development. UHV provides face-to-face classes at its Victoria campus, as well as an instructional site in Katy, Texas, and online classes that students can take from anywhere. UHV supports the American Association of State Colleges and Universities Opportunities for All initiative to increase awareness about state colleges and universities and the important role they have in providing a high-quality and accessible education to an increasingly diverse student population, as well as contributing to regional and state economic development.