Close
SBDC workshop in Edna to discuss delivering friendly customer service
Building customer loyalty in a small community can be difficult, especially with plenty of shopping options available online and in larger towns nearby.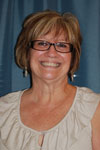 Chris Lundstrom
Those factors make offering excellent customer service even more important for communities like Edna, said Chris Lundstrom, Jackson County Chamber of Commerce director.
The University of Houston-Victoria Small Business Development Center will present a free workshop on Aug. 14 to help Jackson County businesses enhance customer service. The Texas Friendly Customer Service workshop will take place from 9 a.m. to noon at the Jackson County chamber office, 317 W. Main St. in Edna.
"In a small community, many businesses scramble to survive, especially when there are larger markets nearby," said Lundstrom, who also is editor and publisher of the Jackson County Herald-Tribune. "The person who greets and waits on the customer is the face of the business, whether it's the owner or an employee. If the customer doesn't feel welcome or his problems are being ignored, he won't come back to that business again."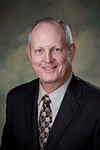 Joe Humphreys
UHV SBDC Director Joe Humphreys said customer service is critical to small businesses.
"The service that employees of small businesses provide can make or break a business," he said. "Sometimes business owners focus so much on other areas of the business that service is an afterthought. That can be a costly mistake. This workshop will showcase how to treat customers so they will turn into regular consumers."
The workshop, which initially was developed by the Texas A&M Agricultural and Life Sciences Extension Service, will teach participants how to manage and enhance the delivery of quality customer service. Six primary steps will be covered:
Making a good first impression
Knowing the job
Knowing the community
Communicating clearly
Handling problems effectively
Making a good last impression
Workshop participants also will receive tips on phone courtesy, working with difficult people, handling complaints, and business and cultural etiquette.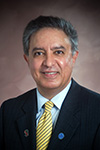 Farhang Niroomand
"While these are all important elements to operating a business, business leaders often have no formal training in how to handle complaints or difficult customers," said Farhang Niroomand, dean of the UHV School of Business Administration. "In this era of social media, an upset customer can do a lot of damage. Being prepared and teaching employees how to react in those situations can be crucial."
The workshop will be led by UHV SBDC training coordinator Jean Smith. She has extensive experience in the fields of emergency management, emergency telecommunications management and community volunteer emergency responder. Smith has earned a variety of instructor certifications, including one for Texas Friendly Customer Service, and has worked for the SBDC since 2010.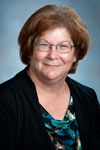 Jean Smith
The UHV SBDC offers assistance on starting, growing and financing a business; contracting opportunities; and recovering from disaster. Most of its services are free to area small business owners in Aransas, Bee, Calhoun, DeWitt, Gonzales, Goliad, Jackson, Karnes, Lavaca, Refugio and Victoria counties. It is part of a nationwide small business assistance program serving the small business community, and federal, state and local governments.
The Jackson County Herald-Tribune is sponsoring the workshop and covering the registration fee, so there is no cost for participants. Refreshments will be provided. The class size is limited to 20 participants, and pre-registration is required.
To register, call the chamber at 361-782-7146. For more information about the workshop, contact the UHV SBDC at 361-485-4485 or sbdc@uhv.edu.
The University of Houston-Victoria, located in the heart of the Coastal Bend region since 1973 in Victoria, Texas, offers courses leading to more than 80 academic programs in the schools of Arts & Sciences; Business Administration; and Education, Health Professions & Human Development. UHV provides face-to-face classes at its Victoria campus, as well as an instructional site in Katy, Texas, and online classes that students can take from anywhere. UHV supports the American Association of State Colleges and Universities Opportunities for All initiative to increase awareness about state colleges and universities and the important role they have in providing a high-quality and accessible education to an increasingly diverse student population, as well as contributing to regional and state economic development.