Close
Celebration to recognize three local residents with UHV ties
Three outstanding local residents with connections to the University of Houston-Victoria will be honored at Thursday's Greater Victoria Civic Coalition Wonders of Victoria Awards & Academic Scholarship Celebration.
UHV President Tim Hudson; his wife, Deidra "Dee Dee" Ransburgh Hudson, youth minister for Trinity Episcopal Church and School; and Josie Rivera, senior program development coordinator for UHV's Letting Education Achieve Dreams initiative; will be honored along with 18 other community members.
"The Hudsons and Dr. Rivera are three inspirational leaders in Victoria who can motivate area school children to continue their education and achieve their dreams," said Rick Perkins, marketing director for the event and the coalition's first vice president.
The event will begin with a VIP reception at 6 p.m. in the Victoria Community Center. Dinner will follow at 7 p.m. The evening will include entertainment by the Rick Perkins Band, dinner and acceptance speeches by the honorees. The event will raise money for scholarship funds at The Victoria College and UHV.
Tim Hudson became president of UHV in 2004. Under his leadership, the university has seen countless changes, including new degree programs, the start of an athletics program, creation of the School of Nursing, record-breaking enrollment and international partnerships.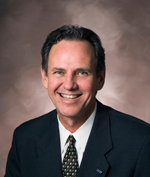 Tim Hudson
Perhaps the greatest change will happen in the fall of 2010 when UHV is expected to add its FIRST 200 freshmen and sophomores, implementing the "downward expansion" approved during the most recent session of the Texas Legislature.
Hudson, a former analyst for the U.S. Department of State, earned his doctorate in geography from Clark University in Worcester, Mass., and received an honorary degree from London Guildhall University for his lifelong contributions to international education and global understanding.
He was selected as the sole U.S. representative on the European Commission's Spain-based Millennium Commission and authored a portion of the commission's report on higher education and long-term economic development. His other honors include selection in 2008 as one of 40 leaders nationwide to participate in the U.S. Secretary of Defense 75th Joint Civilian Orientation Conference and an educator award the same year from the African-American Chamber of Commerce of Victoria.
Locally, Hudson is a member of the Victoria Rotary Club and serves on the boards of directors for the Victoria Symphony, DeTar Healthcare System and the Victoria Economic Development Corp.
Dee Dee Hudson earned her bachelor's degree in speech communication and her master's degree in speech language pathology from the University of Tennessee. She holds a doctorate of philosophy in educational leadership from the University of Southern Mississippi.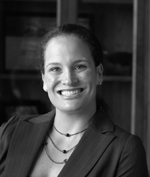 Dee Dee Hudson
She worked as a speech-language pathologist at public schools in Hattiesburg, Miss., and opened her Victoria photography business, Light and Soul Photography, in 2007.
As a member of Trinity Episcopal Church, she serves as a lay Eucharistic minister, lay reader, youth chapel teacher and delegate to the council of the Diocese of South Texas. As part of growing the youth ministry at Trinity, she inaugurated a youth service mission and a family mission to Piedras Negras, Mexico. Hudson currently sits on the Victoria Bach Festival's board and on the Victoria Independent School District's leadership team.
"Tim and I strongly support access to education for all individuals," she said. "We are humbled to be receiving this award along with such distinguished colleagues."
Rivera was born in Victoria and attended school in both Victoria and Bloomington before family obligations caused her to drop out of Bloomington High School as a freshman.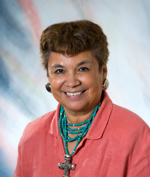 Josie Rivera
She got married at age 16, eventually completed her General Equivalency Diploma and settled into a teacher's aide position in Bloomington. For 11 years, she worked as an aide during the day and attended night classes at The Victoria College and UHV to fulfill her dream of becoming a teacher.
That determination paid off. She earned her associate degree from Victoria College, and a bachelor's degree and two Master of Education degrees from UHV. She went on to earn a doctorate in educational leadership from Texas A&M University-Kingsville.
She went from being a high school dropout to a VISD teacher, assistant principal and principal. In 2000, she became the first female and the first Hispanic superintendent of Bloomington Independent School District, the same district where she had dropped out of high school.
Rivera was honored for her work in education in 1999 when she was named the National Distinguished Principal of Texas by the Texas Elementary Principals and Supervisors Association. She currently is a member of the VC Board of Trustees, the VC Foundation Board of Directors and the Affectionate Arms Adult Day Care Health Center Board of Directors.
"Education is critical to success, and I'm living proof of that," Rivera said. "I hope the Wonders of Victoria event will encourage students to go on and get their degrees."
Tickets to the event cost $100 and may be purchased in advance by calling Perkins at 361-576-0160 or e-mailing him at rpq1@sbcglobal.net. Tickets also may be purchased at the door.
The Greater Victoria Civic Coalition is an organization made up of clubs and concerned citizens working to ensure the academic success of students in Victoria.
The University of Houston-Victoria, located in the heart of the Coastal Bend region since 1973 in Victoria, Texas, offers courses leading to more than 80 academic programs in the schools of Arts & Sciences; Business Administration; and Education, Health Professions & Human Development. UHV provides face-to-face classes at its Victoria campus, as well as an instructional site in Katy, Texas, and online classes that students can take from anywhere. UHV supports the American Association of State Colleges and Universities Opportunities for All initiative to increase awareness about state colleges and universities and the important role they have in providing a high-quality and accessible education to an increasingly diverse student population, as well as contributing to regional and state economic development.