Close
UHV faculty member publishes paper focused on foreign nursing students, stress
Nursing school can be stressful, and it's even more stressful to go to nursing school in a foreign country.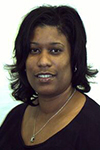 DeMonica Junious
DeMonica Junious, an assistant professor of nursing at the University of Houston-Victoria, studied the issue and recently published her results in the paper "Stress and Perceived Faculty Support Among Foreign-Born Baccalaureate Nursing Students."
The article currently appears in the advanced online edition of the Journal of Nursing Education and will appear in the May print edition of the journal.
"Student nurses have lots of stressors in general," Junious said. "Nursing school is stressful. The foreign-born students have the same stressors as American-born students with the additional stressors of being so far away from home."
These students reported that they often worried about their visa status, she said. They know that failing a class could mean being sent back home.
"If they fail, they face the possibility of being sent back home and being viewed as a failure to their families," she said.
Foreign-born nursing students also feel a great deal of stress as they try to adapt to their host culture, Junious said.
However, good emotional support from faculty and staff members, along with a sense of acceptance by their peers, greatly helps to reduce this perceived stress, she found.
"I'm planning on expanding that research because UHV has a large foreign-born population," she said. Junious is helping to build that student population in Katy at the University of Houston System at Cinco Ranch, where UHV offers nursing and many other courses of study.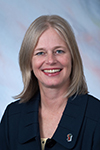 Kathryn Tart
Junious conducted her research for her doctoral dissertation.
"I'm so proud of the important work Dr. Junious has done in this area," said Kathryn Tart, founding dean of the UHV School of Nursing. "As the School of Nursing continues to grow, we'll continue to increase our contribution to new knowledge in the field."
Tart was one of Junious' dissertation supervisors and has done significant research on how stress affects nursing students.
The University of Houston-Victoria, located in the heart of the Coastal Bend region since 1973 in Victoria, Texas, offers courses leading to more than 80 academic programs in the schools of Arts & Sciences; Business Administration; and Education, Health Professions & Human Development. UHV provides face-to-face classes at its Victoria campus, as well as an instructional site in Katy, Texas, and online classes that students can take from anywhere. UHV supports the American Association of State Colleges and Universities Opportunities for All initiative to increase awareness about state colleges and universities and the important role they have in providing a high-quality and accessible education to an increasingly diverse student population, as well as contributing to regional and state economic development.