Close
UHV education faculty offers free symposium, forms task force to help teachers better reach virtual learners
Today's students are virtual learners who use Facebook, Twitter, blogs, YouTube and instant messaging to communicate and learn from each other, yet many teachers don't use these new technologies in their classrooms.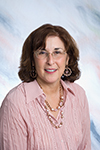 Jane Devick-Fry
"We need to prepare teachers not for the classroom of the 1950s but for the classroom of the 2050s," said Jane Devick-Fry, literacy studies program coordinator for the University of Houston-Victoria School of Education & Human Development.
Faculty members in the school are positioning themselves to be leaders in the emerging field of new literacies with the formation of a New Literacies Task Force that is sponsoring a free summer symposium in two cities later this month.
The Virtual Literacy & Learning Across Educational Settings Summer Symposium 2010 will take place June 29 at the University of Houston System at Cinco Ranch, 4242 S. Mason Road in Katy, and June 30 in the University Center Multi-Purpose Room at the UHV main campus, 3007 N. Ben Wilson St.
The symposium will be from 9 a.m. to 3 p.m. at both locations and will feature hour-long workshops about topics ranging from virtual science literacy circles and different models of communication, to how to use podcasts and videoconferencing. Students, teachers, administrators, counselors, business leaders and others interested in learning in the 21st century are invited to attend either symposium, Devick-Fry said.
Discussion about new literacies and how faculty in the UHV School of Education & Human Development could provide research and professional development in the area began shortly before Lawrence Rossow was hired as dean of the school in the fall. He formed the New Literacies Task Force coordinated by Devick-Fry and made up of UHV instructional technologist Bev Hoerig and the following education faculty members:
Carol Klages, educational studies and certification officer
Mary Mayorga, program coordinator for counseling education
Thomas Cox, program coordinator for adult and higher education
Marie Plemons – professor of early childhood studies
Amy Barnhill, assistant professor of literacy studies and director of field experiences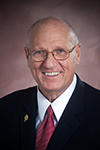 Lawrence Rossow
"We want people to know that the UHV School of Education & Human Development is on the cutting edge of this new field," Rossow said. "A lot of today's students are more comfortable using new technology than their teachers, and we've got to change that so that they can teach more effectively."
Since the task force was formed, the faculty members have begun conducting research about new literacies, collecting data and sharing information with UHV education students, Devick-Fry said. They have started to provide new literacies professional development training for teachers and will be applying for an education technology grant. The goal is to eventually create a new literacies center as a resource for educators.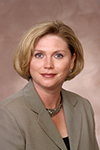 Carol Klages
"We need to not only help current teachers learn how to use this new technology, we also need to show them that it's not that hard to use and empower them to use it in their classrooms," Klages said.
Teachers can better reach students by incorporating new technologies in their classrooms, she said. For example, students writing a group paper in an English class could be encouraged to start a wiki, a website which allows users to create and edit Web pages using a Web browser, that the entire class could access.
"We have to be open to what technology can do for us in the classroom," Klages said. "Students are asking for this, and teachers must adapt to how students learn, not vice versa."
For more information about the summer symposium or the New Literacies Task Force, contact Devick-Fry at fryj@uhv.edu or 361-570-4283. Current teachers can earn six Continuing Education Units by attending the symposium in either Katy or Victoria.
The University of Houston-Victoria, located in the heart of the Coastal Bend region since 1973 in Victoria, Texas, offers courses leading to more than 80 academic programs in the schools of Arts & Sciences; Business Administration; and Education, Health Professions & Human Development. UHV provides face-to-face classes at its Victoria campus, as well as an instructional site in Katy, Texas, and online classes that students can take from anywhere. UHV supports the American Association of State Colleges and Universities Opportunities for All initiative to increase awareness about state colleges and universities and the important role they have in providing a high-quality and accessible education to an increasingly diverse student population, as well as contributing to regional and state economic development.