Close
Texas school principals feel impact of UHV's involvement in training program
University of Houston-Victoria is winding down its involvement in the development of a program that has helped hundreds of Texas school principals develop better business and management skills.
The Texas Principal Excellence Program, known as TxPEP, will end this month, but UHV's legacy for the program will be felt for decades as principals use TxPEP training to improve their school districts. 
The American Productivity and Quality Center in Houston will continue the professional development program under a different name.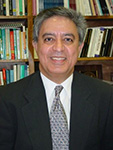 Farhang Niroomand
"For the last three years, UHV faculty has worked closely with APQC to develop and deliver a program that helps principals become more effective leaders," said Farhang Niroomand, dean of the UHV School of Business Administration. "The success of the TxPEP program is a testament to the value of this type of collaboration and to the dedication of those involved."
"A third-party evaluator did find significant differences between TxPEP participants, and they found that the vast majority of TxPEP principals were implementing what they learned on their campuses," said Stephanie Solansky, UHV assistant professor of management and TxPEP program coordinator.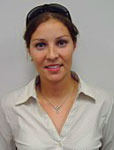 Stephanie Solansky
She said the benefits of the program will be felt across the state.
"A lot of principals in smaller schools, particularly those in West Texas, don't have access to the training those in a big city do," Solansky said.  "It costs a lot to travel, and we developed this program so that it was pretty much brought to them."
UHV business faculty members developed 10 new webinars during the summer and added 10 more from other presenters with the help of UHV multimedia specialist Chad Abston. This brought the total number of online training offerings to 65. The webinars from the business faculty offer Master of Business Administration-style training in all aspects of administration from management, to personnel, to budgeting. 
The new webinars cover subjects as basic as time management and improving decisions, to leading a demographically diverse organization, ethical reasoning, and internal marketing to improve communication with faculty and staff.
Another summer activity saw a committee of five UHV faculty members evaluate TxPEP "to make sure all the gaps were covered," Solansky said.
The program has proven popular among school administrators. When it began four years ago, 75 to 80 percent of its participants were from low-performing school districts, and the Texas Education Agency mandated their participation.  As word spread about the program, Solansky said those numbers "flip-flopped," and it became more of a voluntary professional development program.
TxPEP also sends a "coach" to the administrators, "someone who has been in their shoes and can mentor them," Solansky said.  Another benefit for principals is a look into other district's best practices and innovations.
The program was created in 2006 with House Bill 1 and a grant from the TEA. UHV and APQC partnered on the initiative. 
"At first, we were very involved in day-to-day operations of the program, and I spent all my time traveling around the state delivering training for TxPEP," Solansky said. UHV has tapered its involvement over the past several years, knowing its partnership would be completed with the end of the TEA grant period.
Niroomand believes much of the credit for the program's success belongs to Solansky.
 "Dr. Solansky accepted the challenge of coordinating TxPEP on UHV's behalf very early in her career here, and she's done an outstanding job," Niroomand said. "We're fortunate to have someone of her caliber on our faculty."
UHV evaluation committee members included Solansky, David Summers, Olga Chapa, Donna Stringer and Chien-Ping Chen. UHV webinar presenters included Solansky, Summers, Stringer, Nagarajan Ramamoorthy, Rajan Selvarajan, Jun-Yeon Lee, Peggy Cloninger, Ronald Salazar, Uche Nwabueze and Jane Mims.
The University of Houston-Victoria, located in the heart of the Coastal Bend region since 1973 in Victoria, Texas, offers courses leading to more than 80 academic programs in the schools of Arts & Sciences; Business Administration; and Education, Health Professions & Human Development. UHV provides face-to-face classes at its Victoria campus, as well as an instructional site in Katy, Texas, and online classes that students can take from anywhere. UHV supports the American Association of State Colleges and Universities Opportunities for All initiative to increase awareness about state colleges and universities and the important role they have in providing a high-quality and accessible education to an increasingly diverse student population, as well as contributing to regional and state economic development.