Close
UHV School of Business administration announces faculty presenters for Research Seminar Series
SUGAR LAND – Six faculty members from the University of Houston-Victoria School of Business Administration will present their current research in fields ranging from economics to marketing during a Research Seminar Series.
The theme for the series, the school's first of its kind, is "Learn, Debate, Discover." Its aim is to cultivate a climate of research, scholarship, exchange of ideas and collaborations, said Farhang Niroomand, dean of the UHV School of Business Administration.
"The cornerstone of academic excellence is discourse," he said. "These presentations will not only give our students, alumni and constituents the opportunity to hear faculty discuss the topics closest to their hearts, but also provide these researchers with a forum within which to receive feedback from their colleagues, which will inform the next phase of their research."
Ron Sardessai, interim associate dean, added that the school hopes to turn this initiative into an annual tradition as well as "a destination venue for our colleagues at local and regional institutions" to engage with UHV's faculty and perhaps participate in collaborative research.
Two faculty members will present their research Sept. 24 during the first seminars in the series: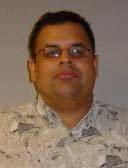 Rajan Selvarajan
Rajan Selvarajan, an associate professor of management, earned his doctorate from Arizona State University. He has published research on performance appraisal as well as cross-cultural and family issues in management in several prominent academic journals. Selvarajan's seminar, "Do Performance Appraisals Motivate Employees to Improve Their Performance? A Mexican Study," will begin at 10 a.m.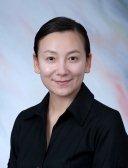 Jie Yang
Jie Yang, an associate professor of operations management and quantitative methods, earned her doctorate from the Chinese University of Hong Kong and is a certified supply chain professional. She has published research about supply chain management in transition economies as well as knowledge management. Yang's seminar, "Supply Chain Agility: Securing Performance for Chinese Manufacturers," will begin at 12:30 p.m.
All of the seminars during the series will take place in Room 206 of the George Building at the University of Houston System at Sugar Land, 14000 University Blvd. UHV offers many of the classes at the teaching center.
Other faculty scheduled to present in the school's Research Seminar Series include: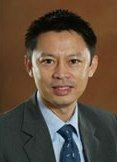 Tom Hirunyawipada
Tom Hirunyawipada, 10 a.m. Oct. 22 – Hirunyawipada, an assistant professor of marketing, earned his doctorate from the University of North Texas. His research interests include new product development and marketing strategy. His presentation is titled "Enhancing Usefulness in New Product Ideation: The Effects of Team Diversity and Team Relational Factors on New Product Ideation."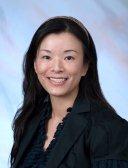 Jun Yang
Jun Yang, 12:30 p.m. Oct. 22 – Yang, an assistant professor of marketing, earned her doctorate from Syracuse University. Her research interests include e-marketing, network effects, new product diffusion, and pharmaceutical marketing. Her seminar is titled "Why Do They Write Reviews? An Empirical Study of Consumers' Online Movie Reviews."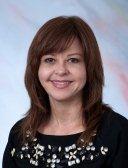 Olga Chapa
Olga Chapa, 10 a.m. Nov. 19 – Chapa, an assistant professor of management, earned her doctorate from the University of Texas-Pan American. Her research on gender roles, social support and cultural factors influencing human behavior within the organizational context earned her a 2009 Emerald/European Foundation for Management Development Outstanding Doctoral Research Award. Her seminar will be "Attracting the Collectivist Female: The Relocation Dilemma."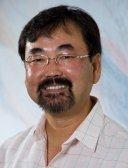 Yong Glasure
Yong Glasure, 12:30 p.m. Nov. 19 – Glasure, a professor of economics, earned his doctorate from Florida State University. His research interests include the East Asian political economy, environmental policy, energy policy, economic and political participation issues, and the process of economic and political democratization. His seminar will be "An Empirical Examination of Work-Leisure Choice and Public Goods."
The University of Houston-Victoria, located in the heart of the Coastal Bend region since 1973 in Victoria, Texas, offers courses leading to more than 80 academic programs in the schools of Arts & Sciences; Business Administration; and Education, Health Professions & Human Development. UHV provides face-to-face classes at its Victoria campus, as well as an instructional site in Katy, Texas, and online classes that students can take from anywhere. UHV supports the American Association of State Colleges and Universities Opportunities for All initiative to increase awareness about state colleges and universities and the important role they have in providing a high-quality and accessible education to an increasingly diverse student population, as well as contributing to regional and state economic development.