Close
UHV continues double-digit percentage growth with release of final fall enrollment
Final fall enrollment figures for the University of Houston-Victoria show a double-digit percentage increase from 2009 to 2010 with more than 300 of the new students coming to the Victoria campus as part of the university's first freshmen and sophomores.
"This is such an exciting year with our first underclassmen walking the hallways of our Victoria campus," Interim President Don Smith said. "We have new students and programs, a new residence hall, new sports teams and new faculty members."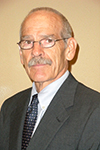 Don Smith
UHV's enrollment increased 12 percent, from 3,655 students in fall 2009 to 4,095 students in fall 2010. Of those students, 432 are freshmen and sophomores.
UHV shattered its goal of attracting its FIRST 200 underclassmen to the Victoria campus by registering 218 freshmen who take face-to-face classes in Victoria and an additional 101 sophomores who take either face-to-face classes locally, a combination of online and face-to-face classes in Victoria or who have Victoria addresses but take only online classes.
The final numbers also show some other interesting facts about UHV's first freshmen:
About 45 percent identify themselves as Hispanic, with 31 percent identifying themselves as white and 17 percent as black.
About one-third are first-generation college students, meaning that they are the first in their family to go to college.
The split between genders is nearly even with females making up 51 percent of the freshman class. 
The top five counties students came from are Harris, Fort Bend, Victoria, Bexar and Nueces. Three percent of the freshmen are from other states or countries.
"Students really responded well to UHV's strengths – our location in a safe community, the personal attention our students receive, our small class sizes and our affordability," said Chari Norgard, associate vice president for Student Success and Enrollment Management. "Students also were excited about making history as part of UHV's first freshman class."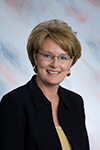 Chari Norgard
UHV already is accepting freshman applications for fall 2011 and so far has received 453 and accepted 33 freshmen.
Fall enrollment figures for all UHV students also show that the university is one of only seven Texas public universities that experienced a double-digit percentage increase from fall 2009 to fall 2010, according to preliminary figures from the Texas Higher Education Coordinating Board.
UHV also has grown substantially within the last five years with enrollment increasing 54 percent from 2,652 students in fall 2006 to the 4,095 students taking classes this fall.
The final numbers for UHV's total fall enrollment also show that:
Undergraduates now make up 56 percent of the student body, while the split was nearly equal in fall 2009.
The average student age is 31.
Women make up 65 percent of the student body.
Forty-eight percent of students take only online classes, a percentage that is expected to decrease as the Victoria campus grows.
"The hard work of our faculty and staff continues to pay off," Smith said. "Students are realizing that they can get a quality education at UHV at a cost they can afford."
The University of Houston-Victoria, located in the heart of the Coastal Bend region since 1973 in Victoria, Texas, offers courses leading to more than 80 academic programs in the schools of Arts & Sciences; Business Administration; and Education, Health Professions & Human Development. UHV provides face-to-face classes at its Victoria campus, as well as an instructional site in Katy, Texas, and online classes that students can take from anywhere. UHV supports the American Association of State Colleges and Universities Opportunities for All initiative to increase awareness about state colleges and universities and the important role they have in providing a high-quality and accessible education to an increasingly diverse student population, as well as contributing to regional and state economic development.