Close
Military, law enforcement experience spurs top UHV Arts & Sciences students
The discipline needed for military and law enforcement work helped two returning students become the top fall graduates in the University of Houston-Victoria's School of Arts & Sciences.
Nine-year Navy veteran Jared Venema is the top undergraduate, and Martin Cano, the deputy chief of police for the Texas comptroller, is the top graduate student in the school. Both will receive their degrees at UHV's fall commencement ceremony at 11 a.m. Saturday in the Leonard E. Merrell Center, 6301 S. Stadium Lane in Katy.
Every semester, professors from each of the four UHV schools select at least one outstanding graduate from their graduate and undergraduate programs to be honored during commencement. The top Arts & Sciences graduates also benefit from a $250 prize from the UHV Arts & Sciences Excellence Fund.
Venema, a Nebraska native and Sugar Land resident, worked toward his Bachelor of Applied Arts & Sciences in computer science with a network and security concentration. The 31-year-old husband, father of two and full-time Texas Instruments employee has burned the candle at both ends the past two years.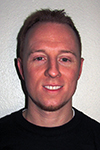 Jared Venema
"It's pretty much been a blur," Venema said. "I am on a shift schedule at work, so I go in at 7 a.m. and get off work at 7 p.m., which is when my night classes begin. It has made for long days, but I am glad to complete my degree."
Venema has gone to school using the G.I. Bill, which required him to take at least one face-to-face class each semester. He has augmented his in-class UHV experience with the university's online courses.
He said Navy training helped him gain credits toward his degree.
"I received a lot of training in the Navy's American Council on Education program and received my associate degree," he said of the partnership between the U.S. Department of Defense and higher education. "Those training hours transferred to my degree at UHV."
But the computer technician already has benefited from returning to get his degree. His bosses at Texas Instruments have given him more responsibility, and he has built up his resume.
"I wanted to move up at Texas Instruments, so I needed to get my education," he said. "There are employees who have been here 30 years and haven't moved around, but I wanted to advance my career."
Venema also is testing his entrepreneurial side as the technical expertise in a new real estate website venture with some partners.
"I plan to take a semester off from school to work on the website, and, depending how that goes, I plan to return to school for my master's degree," Venema said.
He said his return to school for his bachelor's degree would not have been possible without the support of his wife.
"It's probably as hard for her as it is for me with my schedule because she is at home by herself with the kids for up to 16 hours," he said.
Another nontraditional, returning student is the top graduate student.
Cano said that he "will have all the bases covered" when he gets his Master of Arts in Interdisciplinary Studies with concentrations in history and religion. Cano's career has gone from being a Certified Public Accountant, to a tax investigator and instructor for the state, and now is edging toward a teaching position.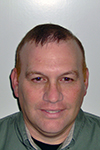 Martin Cano
"My career may move in a completely different direction," he said. "I've worked for the Texas Comptroller of Public Accounts for more than 20 years as an investigator, and I also am a certified instructor with my agency and the Federation of Tax Administrators, showing taxing entities investigative techniques for tax cheats."
Through his job, in which he instructs state and federal groups across the country, he developed a love of teaching. His return to school for his master's degree was based on a love of history.
"I have about six years until I qualify for state retirement, and I'd like to pursue the teaching avenue at that time," Cano said. "Austin has several institutions that may allow me to teach at the college level."
The Cedar Park resident with Victoria roots said UHV had everything he needed when he looked into graduate schools.
"I grew up in Victoria, and I love it and still have a lot of family there," he said. "I was looking for the ability to do an online degree, and I did a lot of research. I admit I was surprised, but it led me to UHV, which has a very handy online program and had just what I needed."
Cano also has been involved with his four young children's activities, including being a volunteer coach for his children's flag football and baseball teams. And the CPA-cum-teacher also benefited from a supportive wife of nearly 20 years.
"She already has threatened me if I consider a return for my doctorate," he said with a laugh. "Honestly, without her I wouldn't have survived considering all the time you have to dedicate to school."
Jeffrey Di Leo, dean of the UHV School of Arts & Sciences, said the diversity of UHV programs appeal to traditional and returning students of all backgrounds.
"Mr. Venema and Mr. Cano showed their dedication, and we commend them for getting their degree while also providing for their families," he said. "Through the quality of instruction they receive at UHV, they will be more valuable to their employers or competent entrepreneurs in their own right."
The University of Houston-Victoria, located in the heart of the Coastal Bend region since 1973 in Victoria, Texas, offers courses leading to more than 80 academic programs in the schools of Arts & Sciences; Business Administration; and Education, Health Professions & Human Development. UHV provides face-to-face classes at its Victoria campus, as well as an instructional site in Katy, Texas, and online classes that students can take from anywhere. UHV supports the American Association of State Colleges and Universities Opportunities for All initiative to increase awareness about state colleges and universities and the important role they have in providing a high-quality and accessible education to an increasingly diverse student population, as well as contributing to regional and state economic development.