Close
Student starts new animal group at UHV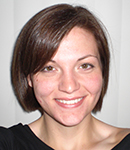 Sharon Grahmann
For Sharon Grahmann, life is for the birds - not to mention the dogs, cats, mice and more.
As co-founder of the Pre-Veterinary/Animal Career Student Organization, the University of Houston-Victoria junior is working to help animals and other students along the way.
The student group got its start just months ago, when Grahmann spoke with Marissa Simon, a classmate also interested in veterinary medicine. The duo decided it needed a place for students interested in animals to come together.
"We thought it could really help if all of us with similar interests were able to meet up, talk and kind of help one another out," she said.
The club's aim is to provide students interested in animal careers a chance to prepare for the tests and prerequisites they'll need for the future. It also provides a chance to network with professionals already in the industry.
Membership isn't limited to prospective veterinarians. Knowledge of animals can spin into all sorts of careers, Grahmann said. Psychologists might deal with people who have animal hoarding issues; medical professionals might consider physical therapy for their patients through horseback riding; and criminal justice majors could specialize in animal cruelty issues.
"We don't want to get too specific when it comes to our group," she said. "We want to encompass everybody we can."
Grahmann's love of furry friends started during childhood when her father, affectionately dubbed the "rabbit man," ran a city barn in Cuero. She found herself constantly surrounded by a variety of pets.
"There were all sorts of animals around - chickens, rabbits, mice, dogs, everything," she said with a chuckle. "I kind of picked up my love of animals from him."
That love continued as she grew and realized it was something she wanted to explore further.
The animal lover and biology major doesn't have her future completely mapped out just yet. She plans to finish her UHV coursework in spring 2012 and continue her studies in a veterinary program. She isn't sure what will come next. Genetics interests her, but she plans to delve into her options to find the best fit.
In the meantime, she gets as much hands-on experience around animals as possible. Grahmann volunteers with the Dorothy H. O'Connor Pet Adoption Center, remains active in the Victoria Dog Obedience Club and observes dog shows when she can. She also shadows doctors at Crossroads Veterinary Clinic, an experience that offered her special insight into her own pet's medical care.
"My smallest dog, my bloodhound, Bo, had knee surgery," she said. "I was in the room, watching the procedure. It was a really great opportunity to see the process as it was happening."
Grahmann looks forward to what the future has to offer and the chance to help others reach their goals.
"Our group is still small, but we're going to grow," she said. "I'm excited to see what we'll become."
The UHV Outstanding Student is an online feature highlighting the exceptional students who attend the University of Houston-Victoria. To nominate a student, contact UHV Communications Manager Paula Cobler or call 361-570-4350.
The University of Houston-Victoria, located in the heart of the Coastal Bend region since 1973 in Victoria, Texas, offers courses leading to more than 80 academic programs in the schools of Arts & Sciences; Business Administration; and Education, Health Professions & Human Development. UHV provides face-to-face classes at its Victoria campus, as well as an instructional site in Katy, Texas, and online classes that students can take from anywhere. UHV supports the American Association of State Colleges and Universities Opportunities for All initiative to increase awareness about state colleges and universities and the important role they have in providing a high-quality and accessible education to an increasingly diverse student population, as well as contributing to regional and state economic development.