Close
UHV professor's book offers look at alcohol, drug problems and solutions
A University of Houston-Victoria associate professor has just published a textbook which chronicles the history, reasons and potential solutions to drug and alcohol addiction.
"Drugs and Alcohol in the 21st Century: Theory, Behavior and Policy" is a 421-page research work by Elizabeth "Libby" Rhoades, who teaches psychology at UHV, and Dwight Vick, an assistant professor of public policy at West Texas A&M.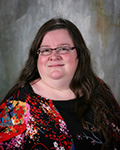 Elizabeth "Libby" Rhoades
"This is the first book that brings together the biological and psychosocial side of drugs and alcohol with the public policy side," Rhoades said. "With this subject, strong personal views can get in the way of looking at the big picture. How people view addiction makes a difference in how or if they advocate treatment."
Before accepting her position at UHV, Rhoades worked at West Texas A&M in Canyon. Rhoades and Vick collaborated on the book and continued after her move. 
The book examines the use of intoxicants, stretching back to early humans' use of mind-altering substances "to touch the face of one's god." Since then, drugs and alcohol have been sought to sleep, awaken or simply function; heighten a festive mood or relieve tension; accelerate weight loss; or decrease pain.
Politics and morality play a large role in how the U.S. deals with drug and alcohol issues, she said. Current drug laws are tied to Americans' puritanical roots.
"The current view is that it's misbehavior, which is why we have more of our population in jail than any other industrialized nation," Rhoades said. "But we believe the key is in stemming the demand side of substance abuse by offering something like free or sliding-scale drug treatment on demand. The most expensive drug treatment is cheaper than the least expensive prison."
Rhoades works with adolescents and noticed there is a shortage of treatment resources. In recent years, insurance companies have dropped drug treatment options.
"There really needs to be more focus on what we can do to stop people from trying alcohol and drugs at early ages, as they are more likely to end up in trouble," she said. "There is a huge difference in the problems of someone who has a first drink at age 13 than at age 17. There can also be more health problems: We have seen cases of terminal cirrhosis of the liver in people younger than 30."
She added that some who hit retirement age also may begin to see drinking get out of control.
The book offers conclusions about the problems that transcend borders, race and gender. Rhoades said those in public education should view reality where drug problems are concerned.
"I worked in public education for 25 years, and it doesn't do any good to tell a student whose parents are addicted that 'Dope is for dopes,'" she said. "There needs to be a focus on sick people getting well rather than bad people getting good."
Rhoades said the book is a way for people in law enforcement, emergency management, education and social work to look at the big picture of this issue which is so prevalent in their jobs.
The paperback book is available from publisher Jones & Barlett Learning at jblearning.com, amazon.com or barnesandnoble.com.
Jeffrey Di Leo, dean of the UHV School of Arts & Sciences, said the book will help shed light on many aspects of a national problem.
"This is a unique study on a very serious topic in our time," Di Leo said. "This book will be a valuable resource for anyone who works in the psychology or public policy fields."
The University of Houston-Victoria, located in the heart of the Coastal Bend region since 1973 in Victoria, Texas, offers courses leading to more than 80 academic programs in the schools of Arts & Sciences; Business Administration; and Education, Health Professions & Human Development. UHV provides face-to-face classes at its Victoria campus, as well as an instructional site in Katy, Texas, and online classes that students can take from anywhere. UHV supports the American Association of State Colleges and Universities Opportunities for All initiative to increase awareness about state colleges and universities and the important role they have in providing a high-quality and accessible education to an increasingly diverse student population, as well as contributing to regional and state economic development.