Close
New education academic honor society chapter to form at UHV
University of Houston-Victoria soon will have a chapter of Kappa Delta Pi, an international education honor society.
The National Executive Council for Kappa Delta Pi OK'd a request for a chapter from the UHV School of Education & Development, calling it "a good fit."
Jill Fox, chair of the school's Department of Teacher Leadership and New Literacies, said getting the chapter brings further legitimacy to UHV's reputation for innovative and quality education degree offerings.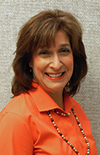 Jill Fox
"Kappa Delta Pi is a way of recognizing excellence in our students, and it also provides one more link for our programs to the schools in the community," Fox said. "Being a KDP member was helpful to me in establishing mentoring relationships early in my career with teachers who were in the classrooms."
Fox said membership in the honor society gives students a link to those working in the profession and helps them benefit from teachers' years of classroom experience.
"Kappa Delta Pi is unique as a professional organization in that teachers join as students and continue as members throughout their teaching careers and into retirement," she said. "There is a link between the generations of teachers that give the students a sense of the history of the profession and a very real connection to today's classrooms."
Fox said she is coordinating when the first UHV induction ceremony will be, eyeing a time near the end of the spring semester. Members of each chapter decide on activities, but Fox said she hopes the UHV chapter's activities will center on supporting pre-kindergarten through 12th-grade teachers in public schools, as well as professional development.
Lawrence Rossow, dean of the UHV School of Education & Human Development, said this is another way for UHV to showcase its school.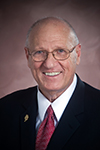 Lawrence Rossow
"Having Kappa Delta Pi membership as an option for our high-performing students puts another spotlight on our programs," Rossow said. "This is an excellent way for high-achieving students to begin connecting with teachers already working in the field."
KDP executives at the national level were pleased to welcome the UHV School of Education & Human Development into its fold.
"The executive council strongly believes that UHV will uphold the ideals of our honor society," said Jen Simpson, KDP chapter operations coordinator.
Since its beginnings a century ago, KDP has grown to have more than 580 chapters and 45,000 members. The honor society supports and enhances professional growth of its members through the phases and levels of their teaching careers. Invitations to join are extended to members who have completed at least 30 semester hours and maintained a minimum 3.0 grade-point average.
The University of Houston-Victoria, located in the heart of the Coastal Bend region since 1973 in Victoria, Texas, offers courses leading to more than 80 academic programs in the schools of Arts & Sciences; Business Administration; and Education, Health Professions & Human Development. UHV provides face-to-face classes at its Victoria campus, as well as an instructional site in Katy, Texas, and online classes that students can take from anywhere. UHV supports the American Association of State Colleges and Universities Opportunities for All initiative to increase awareness about state colleges and universities and the important role they have in providing a high-quality and accessible education to an increasingly diverse student population, as well as contributing to regional and state economic development.