Close
Native American diplomacy, deception in Colonial era subject of UHV history instructor's book
Working diplomatic channels between different cultures has always been a challenge, and it was no different three centuries ago negotiating between expansionist Colonials and Native Americans.
Matthew Rhoades, an assistant professor of history at University of Houston-Victoria, has a new book that explores the diplomacy efforts that resulted in land deals, violence and, ultimately, short shrift for American Indians. "Long Knives and the Longhouse: Anglo-Iroquois Politics and the Expansion of Colonial Virginia" was released last month by Farleigh-Dickinson University Press.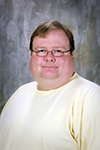 Matthew Rhoades
The book explores the long road that marked the expansion but focuses more on these cultures' dealings with each other than the violent clashes.
"I wanted to show the diplomatic focus between Virginia and the Iroquois League in the Colony's expansion," Rhoades said. "My viewpoint is focused primarily on Virginia's political leaders and settlers, and their attempts to develop the western edges of the Old Dominion."
The book title refers to "Assarigoa," the Mohawk word for large knives or swords, and the same word used for Virginia governors during negotiations. Longhouse refers to the rectangular homes in which they met with colonists. Rhoades said it was difficult to find any research material from the 17th century American Indian point of view.
"I have tried to understand why the Iroquois and other Indians did some of the things that they did, but the evidence is one-sided in nature," he said. "So this is not an 'Indian history,' rather a history of Colonial Virginia and its trans-Appalachian expansion, and Indians played a crucial role."
Rhoades' said this era of expansion in Colonial days is a fascinating part of U.S. history. While the Iroquois were the dominant and deal-making tribe at that point in history, other tribes came to view them as hostile to their interests as the Iroquois made land deals with the colonists.
"One big political gift of the Iroquois was the ability to cede land to the British even though it was actually other tribes that lived on that land," he said. "It gets complicated because you had up to three groups of Indians speaking for another group. Obviously, the smaller tribes' best interests were not always first and foremost in the minds of the Iroquois."
Much of Rhoades' book focuses around Grand Treaty Councils, which were once-in-a-generation meetings between colonists and tribes where deals were made.
"The Iroquois had to be dealt with diplomatically because they were literally the most important military power in the East," he said. "They were more numerous than either the British or the French, and they built up their power largely through the fur trade, by controlling trade routes and conquering other groups."
For Rhoades, a West Virginia native, his research also helps him learn more about his own roots in the area where he was raised.
"I became interested in this topic because my master's thesis was on Alexander Spotswood," Rhoades said of the British Army colonel turned Virginia lieutenant governor who spent 12 years negotiating with the Iroquois. "The expansion of the population served as a trigger for the councils that dealt with the Native Americans and the violence that ensued."
And his interest in this era is still as natural as any boy's interest in cowboys and Indians.
"As a kid, I heard tales of Daniel Boone and Simon Girty and other Colonial-era figures," Rhoades said. "I am fortunate to have been able to pursue that part of our American history as an academic specialty."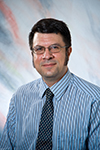 Jeffrey Di Leo
Jeffrey Di Leo, dean of the UHV School of Arts & Sciences, said Rhoades' book is a unique in its study of the relations between settlers and Native Americans.
"Dr. Rhoades' new book shines light on a little-known part of our common American history, and it is an important addition to the study of the Colonial era," Di Leo said. "This research adds more depth to an already outstanding portfolio by the history faculty at UHV."
Rhoades' book is available online at Farleigh-Dickinson University Press, www.fdupress.org, or from several online retailers.
The University of Houston-Victoria, located in the heart of the Coastal Bend region since 1973 in Victoria, Texas, offers courses leading to more than 80 academic programs in the schools of Arts & Sciences; Business Administration; and Education, Health Professions & Human Development. UHV provides face-to-face classes at its Victoria campus, as well as an instructional site in Katy, Texas, and online classes that students can take from anywhere. UHV supports the American Association of State Colleges and Universities Opportunities for All initiative to increase awareness about state colleges and universities and the important role they have in providing a high-quality and accessible education to an increasingly diverse student population, as well as contributing to regional and state economic development.