Close
Centro Victoria to welcome top talent in Community 'Pachanga'
An upcoming Community "Pachanga," or party, will feature some of the top names in American film and letters and will serve as a coming out party for the University of Houston-Victoria's Centro Victoria.
Centro Victoria will host a four-day celebration of free art and music events April 19 through 22 to kick off the opening of the cultural and arts center at UHV. Television and film director Jesús Salvador Treviño, award-winning screenwriter Josefina López, singer-songwriter Davíd Garza and Chicano writer Rolando Hinojosa-Smith will be in Victoria to help celebrate the center's introduction to the community.
The center was created to promote the numerous contributions of Mexican-Americans through exposure to literary materials. In its short life, it has garnered mentions in The New Yorker and the Victoria Advocate, and on National Public Radio. Dagoberto Gilb, UHV writer in residence, is the Centro Victoria executive director.
"Most of what gets done through Centro Victoria isn't seen by the public," Gilb said. "The bridges we are building don't cross rivers and aren't made of steel. Yet what we are getting done is just as practical as a bridge and will be just as enduring and valuable."
Gilb said the vision and goals of the center will help all students realize the rich, complex history of art and writing in Texas.
"What's happening across the country is first happening here, in Texas, and in Victoria," he said. "The young today have grown up with tacos and enchiladas, and the culture and people who make them. This is American food, and they are American kids, and we want everyone to know the Mexican-American heritage they have been living alongside all along, all these years."
Below is a schedule for the pachanga: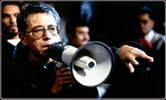 Jesús Salvador Treviño
April 19 – Treviño, director of TV shows "Chicago Hope," "The Practice" and "Criminal Minds," among others, will give a talk at noon in the University West Alcorn Auditorium, 3007 N. Ben Wilson St. Earlier that day, Treviño will visit journalism and theater classes at Victoria East High School.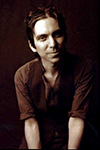 Davíd Garza
April 20 – Parts of "Resurrection Blvd.," a Showtime original TV series directed by Treviño, will be screened simultaneously at 7 p.m. in the Alcorn Auditorium and in the UHV University Center Multi-Purpose Room. Treviño will hold a question-and-answer session following the screening. He also will give a talk at a UHV "Introduction to Cinema" class, taught by Kim Herzinger, earlier in the day.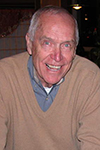 Rolando Hinojosa-Smith
April 21 – University of Texas English professor Hinojosa-Smith, the "dean" of Mexican American letters in Texas, will speak as part of the UHV/American Book Review Spring Reading Series. Hinojosa-Smith, author of the Klail City Death Trip series, will talk at noon in the Alcorn Auditorium. Later that day, the public is invited to LuRaq's at 5 p.m. to hear the music of alternative singer/songwriter Davíd Garza of Austin. Trevíno, Hinojosa-Smith and screenwriter López will be special guests.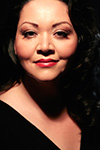 Josefina López
April 22 – There will be two simultaneous screenings of the movie "Real Women Have Curves," at 7 p.m. in the Alcorn Auditorium and in the Multi-Purpose Room. The film was written by Josefina López, who has written and produced more than 80 film and theatrical works. López will take part in a question-and-answer session following the screenings.
Jeffrey Di Leo, dean of the UHV School of Arts & Sciences, said Centro Victoria's vision and work is important as the state looks ahead to education offerings.
"With the change in demographics we are seeing, exposing more people to the works of Mexican-American artists is so important," Di Leo said. "We are proud to have a faculty that promotes work these students will appreciate, particularly our students who are the first generation in their family to attend college."
Centro Victoria has developed a lesson plan that many Texas high school teachers already have chosen to incorporate into their curriculum. A literary journal is planned in the near future.
For more information about Centro Victoria, visit www.centrovictoria.net.
The University of Houston-Victoria, located in the heart of the Coastal Bend region since 1973 in Victoria, Texas, offers courses leading to more than 80 academic programs in the schools of Arts & Sciences; Business Administration; and Education, Health Professions & Human Development. UHV provides face-to-face classes at its Victoria campus, as well as an instructional site in Katy, Texas, and online classes that students can take from anywhere. UHV supports the American Association of State Colleges and Universities Opportunities for All initiative to increase awareness about state colleges and universities and the important role they have in providing a high-quality and accessible education to an increasingly diverse student population, as well as contributing to regional and state economic development.