Close
Top UHV School of Business Administration graduates have eyes open to future
Two students keeping an eye out for open doors and career possibilities are the top spring graduate and undergraduate students in the University of Houston-Victoria School of Business Administration.
Houston resident Kristen Lindley is the top graduate student and will receive a Global Master of Business Administration, and Nancy Vu of Richmond is the top undergraduate. She will receive a bachelor's degree in general business. Each semester, professors from the four UHV schools select at least one outstanding graduate from both their graduate and undergraduate programs to be honored during commencement.
Lindley and Vu will receive their degrees at one of UHV's spring commencement ceremonies on May 14 at Faith Family Church, 2002 E. Mockingbird Lane. A 9 a.m. ceremony will be held for graduates of the schools of Business Administration and Education & Human Development. A 1 p.m. ceremony will be for graduates of the schools of Arts & Sciences and Nursing.
Lindley was a representative for the university during her time as a graduate student when she was the first UHV student appointed to fill the student regent position on the University of Houston System Board of Regents. In September, she will be an ambassador of another sort through a $26,000 Rotary Foundation Academic Year Ambassadorial Scholarship that will allow her to study abroad in Hong Kong for a nine-month stint.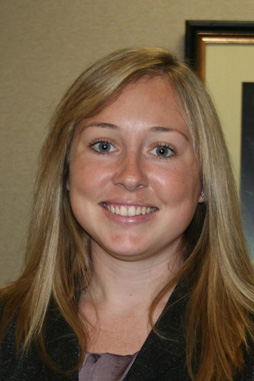 Kristen Lindley
"I am so excited about the trip," Lindley said. "With the Rotary program, you are flown to a location to study internationally for one academic year. I wanted something completely culturally different than what I was used to, so I picked Hong Kong."
She will take classes, but she also hopes to get a peek into the inner workings of the booming international business port.
"I applied to the University of Hong Kong and learned that it is the No. 1 university in all of Asia," Lindley said. "My background is accounting and specifically tax work, so it will be interesting to see what their taxation system is like compared with ours."
Given that Rotary is an international organization, she hopes to see nearby countries around the Pacific Rim, such as Thailand, Taiwan and New Zealand.
"The great thing is, as a Rotary Ambassador, I have the opportunity to visit other countries while conducting Rotary business," she said.
Upon her return, she will continue to do tax work with Null-Lairson P.C. in Houston.
The Spring native said her UHV education was a smooth process thanks to her experiences as an undergraduate in balancing responsibilities of study, student government and a pitching spot on the UHV Jaguars softball team.
"Balancing obligations and understanding the professors, plus having a responsive administration when I did have an issue, made getting the degree a pretty smooth process," she said.
Top School of Business Administration undergraduate Nancy Vu is also looking for doors to open to further study and work possibilities. The Houston native's father is a retired educator and engineer who worked in private industry. After graduating from Kempner High School in Houston, she started down a path that followed in her father's footsteps.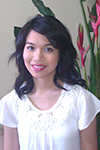 Nancy Vu
"I began college as an engineering major, which is what my parents wanted me to be," said Vu, a native of Houston. "But I found that wasn't really what I wanted to do with my life."
She switched to business, and the Richmond resident began to flourish in her studies.
"I wanted to study business to be able to understand how it works and how to network with others," she said. "There is a lot to learn about the business world, and I wanted to see its inner workings."
Vu benefited from the university's small size and personal attention from instructors.
"UHV was a great learning experience," she said. "The classes are small, so you can get a lot of one-on-one time with the faculty."
Vu said she was challenged to maintain a work-school-life balance. But the focus on her studies helped her develop into an effective student.
"I had to dedicate time to holding down a full-time course load, working at an insurance company, and spending time with family and friends," she said. "But I'm grateful because my experiences have helped me become a more organized and efficient person while preparing me for the future."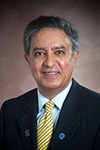 Farhang Niroomand
Her short-term plan is to learn all she can about the insurance world while seeking a position in the banking industry.
"Eventually, I'd like to pursue an MBA to enhance my knowledge in a specific concentration," Vu said. "This degree would better prepare me to open my own business or pursue managerial positions."
Farhang Niroomand, dean of the UHV School of Business Administration, said these students have bright futures ahead of them.
"Our UHV business programs are rigorous, and it is a great accomplishment to be the top graduate," he said. "Our students get a global perspective in the most up-to-date business teachings, and Ms. Lindley and Ms. Vu will be great assets to a company or make great entrepreneurs in their own right."
The University of Houston-Victoria, located in the heart of the Coastal Bend region since 1973 in Victoria, Texas, offers courses leading to more than 80 academic programs in the schools of Arts & Sciences; Business Administration; and Education, Health Professions & Human Development. UHV provides face-to-face classes at its Victoria campus, as well as an instructional site in Katy, Texas, and online classes that students can take from anywhere. UHV supports the American Association of State Colleges and Universities Opportunities for All initiative to increase awareness about state colleges and universities and the important role they have in providing a high-quality and accessible education to an increasingly diverse student population, as well as contributing to regional and state economic development.