Close
UHV Career Services recognizes top employer, student employee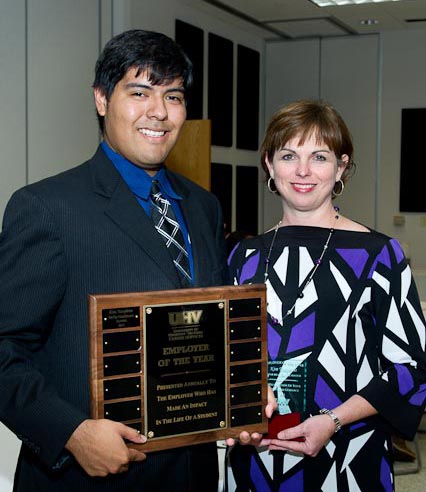 Kim Tompkins, information systems director for DeTar Healthcare System, receives a plaque as the Employer of the Year at the recent University of Houston-Victoria Employer Recognition Dinner. With her is UHV freshman Ricardo Herrera of San Antonio, who nominated her for the award.
University of Houston-Victoria Career Services recently recognized the top area employer and the top university student employee at the first Employer Recognition Dinner.
Kim Tompkins, information systems director for DeTar Healthcare System, was named Employer of the Year for 2010-2011. A plaque was presented in appreciation of her work with university students, and her name was inscribed on a separate plaque that will hang permanently in the UHV University Center, 3007 N. Ben Wilson St.
UHV freshman Freddy Lafuente was named Student Employee of the Year. Lafuente worked at the Victoria Regional Museum during the 2010-2011 school year. He received a $500 UHV scholarship.
Career Services Director Eunice Mesa said UHV students who worked at area businesses during the school year dedicated themselves to being good students and employees.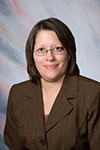 Eunice Mesa
"We are very proud of our students who succeeded both in their classes at UHV and in the workforce," Mesa said. "These students have been very responsible in completing their course work while holding a job and doing so well to earn recognition from their employer." 
Mesa also praised the local employers who helped the students with job skills and provided funds to help the students pay for their courses.
"We are also very thankful to the employers for hiring UHV students and for working closely with them to build skills and increase their professionalism," she said. "This collaboration produced and enhanced strong ties between UHV and the community."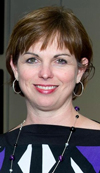 Kim Tompkins
Tompkins, a 1990 UHV graduate with a Bachelor of Science in Business Administration, was nominated by freshman student employee Ricardo Herrera of San Antonio.
"Ricardo is an excellent asset to the information systems team at DeTar," Tompkins said about Herrera. "He is a quick study, eager to learn and willing to take on any necessary task."
Tompkins said she looks forward to continuing to work with the university.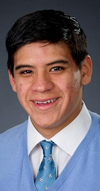 Freddy Lafuente
"UHV students are candidates for positions at DeTar because they want to work and are eager to learn," she said. "Our partnership with UHV also is good for the students because we provide jobs that will further enhance their studies."
Lafuente said his job at the Victoria Regional Museum Association as an assistant to Executive Director Morgen Trafton helped him in ways far more valuable than just paying for school.
"It's really made me mature as a person," said the biology major from Houston. "I was shocked and excited when I received the recognition because I really love this job. I plan to come back to it next year."
UHV Career Services helps connect area employers with university students looking for work. Employers submitted nominations to Career Services for the Student Employee of the Year. Student employees also nominated their employers. Neither student employees nor employers were aware of the other's award.
Farhang Niroomand, dean of the UHV School of Business Administration, gave the keynote speech during the recognition dinner.
The University of Houston-Victoria, located in the heart of the Coastal Bend region since 1973 in Victoria, Texas, offers courses leading to more than 80 academic programs in the schools of Arts & Sciences; Business Administration; and Education, Health Professions & Human Development. UHV provides face-to-face classes at its Victoria campus, as well as an instructional site in Katy, Texas, and online classes that students can take from anywhere. UHV supports the American Association of State Colleges and Universities Opportunities for All initiative to increase awareness about state colleges and universities and the important role they have in providing a high-quality and accessible education to an increasingly diverse student population, as well as contributing to regional and state economic development.