Close
UHV education professor among four who lead children's art workshops
In Jill Fox's education career stretching from kindergarten to college classrooms, she has worked with a wide variety of students who helped her come to conclusions about art, play and children's development.
Now, the professor in the UHV School of Education & Human Development will bring her experience and art knowledge to four days worth of children's art camps at the Children's Discovery Museum of the Golden Crescent. Her camp is the latest in a decade of involvement with the museum by the school's faculty members.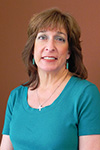 Jill Fox
Fox will lead a camp four days next week at the museum, 204 N. Main St., for children ages 3 to 8.
"Art and writing have to come out of children's own experiences," she said. "That will be the focus of what we do next week, get them to express what they know through their artwork."
At UHV, Fox chairs the Department of Teacher Leadership and New Literacies, which envisions what the state's classrooms will look like in the next decade and longer, and the technologies that are being adopted into teaching methods.
But Fox keeps her hand in art instruction as well, mostly through being author of a best-selling art textbook, "Art & Creative Development for Young Children."
The seventh edition of the book, written by Fox and educator Robert Schirrmacher, was published in January. Fox will be sole author for the eighth edition as Schirrmacher is retiring from the San Jose/Evergreen Community College District in San Jose, Calif.
"I've never actually met him face to face, but I began making suggestions after the first edition came out, and he invited me to help edit and make contributions," Fox said. "It's a wonderful book that draws on creative experiences of children and also helps teachers evaluate art and integrate it into their early childhood education program."
In the book, Fox delves into the processes children use to make art, summoning their creativity to help them move into a world where the imagination is in control. The book also has suggestions and activities for teachers.
Fox even used personal examples from her own two sons as illustrations in the book.
"They are in their 20s now, so they don't draw me many pictures anymore," she said with a laugh. "But their work helped me learn about the creative process children use and apply them to my teaching."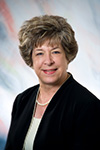 Marie Plemons
Museum Manager Paige Gedvillas said the organization is fortunate to have its connections with the UHV School of Education & Human Development, which have existed since the museum's beginning more than a decade ago.
"Dr. Fox is the perfect person to lead this art camp," Gedvillas said. "We also are fortunate to have other UHV education faculty who are willing to help our organization with camps and by serving on our board of directors."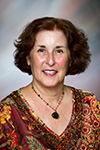 Jane Devick Fry
Education professor Marie Plemons, who specializes in early childhood development, will lead a camp July 18-22 at the museum, and also serves on the Children's Discovery Museum board.
Plemons has presented numerous academic works on the effects of excessive media on children's development and at-risk children. She will lead a "Life on the Ranch" camp, featuring chuck wagon cooking and lots of other ranch-style activities for 3- to 8-year-olds.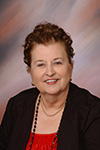 Barba Patton
Jane Devick Fry, a longtime UHV associate professor of education, has served on the museum's board of directors since its founding, and she and Plemons were instrumental in helping get the facility off the ground.
"Dr. Plemons and I talked about the need for a children's museum in Victoria, so we brought it to the attention of Karen Haynes, a past president of UHV," Devick Fry said. "The three of us worked with community members interested in the well-being of children to help get it started."
The downtown facility has proven a treasure for families with young children. It seeks to educate and foster lifelong learning through art and play activities. 
During the past 10 years, Plemons, Devick Fry and associate education professor Barba Patton have taught numerous camps at the museum.
The University of Houston-Victoria, located in the heart of the Coastal Bend region since 1973 in Victoria, Texas, offers courses leading to more than 80 academic programs in the schools of Arts & Sciences; Business Administration; and Education, Health Professions & Human Development. UHV provides face-to-face classes at its Victoria campus, as well as an instructional site in Katy, Texas, and online classes that students can take from anywhere. UHV supports the American Association of State Colleges and Universities Opportunities for All initiative to increase awareness about state colleges and universities and the important role they have in providing a high-quality and accessible education to an increasingly diverse student population, as well as contributing to regional and state economic development.