Close
UHV School of Business announces faculty research grants
The University of Houston-Victoria School of Business Administration recently awarded summer grants to five faculty members engaged in diverse areas of academic research.
"In the applied disciplines of business, faculty must stay engaged with contemporary theory and practice in order to keep the education of tomorrow's business leaders current and practical," said Farhang Niroomand, dean of the UHV School of Business Administration. "These grants allow us to recognize the initiative of our faculty members, and encourage their research efforts by providing them the financial support that allows them to focus on research during the summer instead of teaching assignments."
Recipients of the summer research grants of $10,000 each are:
Massoud Metghalchi, professor of finance
Stephanie Solansky, assistant professor of management
Rupak Rauniar, assistant professor of management
Massomeh Hajilee, assistant professor of economics
Jeff Radighieri, assistant professor of marketing
Solansky's project tentatively is titled "Do Choices Really Matter? Leadership Development from a Self-Determination Perspective." Solansky will examine more than 400 organizational administrators in leadership training and determine how autonomy and motivational forces impact their leadership development.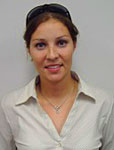 Stephanie Solansky
"In this project, I measure leadership development implications in terms of self-evaluations, observer evaluations and degree of change from pre-assessments to post-assessments," she said. "Preliminary analysis shows some very interesting results. I am very appreciative to UHV for assisting with my research in this area."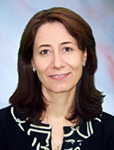 Massomeh Hajilee
Hajilee's project takes a look at open economy macroeconomic mechanisms and the strong correlation between domestic consumption and domestic investment behavior and exchange rate changes. The tentative title of her work is "How Fast Wages Adjust to Prices: A Multi-Country Analysis."
"It has been argued that currency depreciation is inflationary and that wages do not fully adjust to the inflation, leading to a transfer of income from low- to high-income consumers," Hajilee said. "My study is an empirical study and judges  how fast wages adjust prices in different countries and takes a look at long-term and short-term effects, in which wages and prices catch up and restore the pre-devaluation, wage-to-price relationship.
"This is an important topic in the world today, and I appreciate the university's support of my research," she said.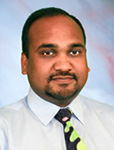 Rupak Rauniar
Rauniar's research topic is "Organizational Structuring, Team Structuring and Project Performance in Integrated Product Development." The study focuses on organizational levels as related to design glitches and project performance.
"We hypothesize that managing product development projects with organizational structuring and project team structuring can lead to reduced product glitches which can enhance overall product development performance," he said. "We test our hypothetical model using data that would be collected from the U.S. automotive industry."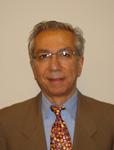 Massoud Metghalchi
The tentative title of Metghalchi's work is "Efficient Market Hypothesis: Evidence from the Taiwanese Stock Market," which takes a critical look at the efficient market hypothesis assumption in the Taiwanese stock market.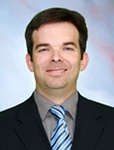 Jeff Radighieri
Radighieri's proposal deals with e-commerce companies using the Internet to enhance their brands by evaluating various elements of website quality and the company brands.
Grants were awarded after being evaluated by a three-member School of Business Administration committee for clarity of the proposal, methodology, schedule and plan for publication.
"Original scholarship is an important part of any faculty member's job," Niroomand said. "AACSB International, our accrediting agency, considers quality publications to be both a requirement of, and a measuring stick for, business schools - especially schools with graduate programs as large as ours."
The winners will showcase their research during seminars in the fall.
"Presentation and feedback are critical components of the research process," Niroomand said. "The research produced as a result of these grants will contribute to the body of knowledge in business and will likely trigger ideas for new research both within our faculty and beyond the university."
The University of Houston-Victoria, located in the heart of the Coastal Bend region since 1973 in Victoria, Texas, offers courses leading to more than 80 academic programs in the schools of Arts & Sciences; Business Administration; and Education, Health Professions & Human Development. UHV provides face-to-face classes at its Victoria campus, as well as an instructional site in Katy, Texas, and online classes that students can take from anywhere. UHV supports the American Association of State Colleges and Universities Opportunities for All initiative to increase awareness about state colleges and universities and the important role they have in providing a high-quality and accessible education to an increasingly diverse student population, as well as contributing to regional and state economic development.