Close
UHV announces lineup for American Book Review Fall Reading Series
University of Houston-Victoria will enter the sixth year of its American Book Review Fall Reading Series with a diverse mix of authors and artists ranging from a multimedia artist, to a photographer and a chronicler of the Beat Generation.
"We are once again bringing a diverse group of extraordinarily talented artists to share their passions with UHV students, faculty and staff, and the community," said Jeffrey Di Leo, ABR editor/publisher and dean of the UHV School of Arts & Sciences. "Our speaker series is well regarded in literary circles around the nation, and we have assembled another fine lineup for UHV and the community."
The first guest in the UHV/ABR Fall Reading Series on Sept. 1 will be Davis Schneiderman, a multimedia artist who explores the boundaries of conceptual fiction. His latest book of fiction, "Blank," has seen him appear at promotional events as a mime and another event where he offered his book encased in a ceramic cover that readers had to break open. Paul D. Miller, also known as DJ Spooky, has composed music by remixing Johann Sebastian Bach to accompany "Blank."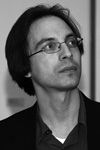 Davis Schneiderman
Schneiderman pushes the conventions of book publishing, using means such as homemade movie trailers and the destruction of other works to promote his releases. His novel, "Multifesto," has sandpaper on the cover, so it will damage the books it rubs against. He is a professor of English at Lake Forest College in Lake Forest, Ill., where he also serves as director of Lake Forest College Press and &NOW Books, a press that specializes in innovative writing.
"UHV and ABR are pleased to welcome Mr. Schneiderman, who will share his unique view of publishing and his experiences with the audience," said Uppinder Mehan, interim chair of the UHV School of Arts & Sciences Humanities Division. "He gets people to think about what they are reading and to think critically. He will be a wonderful addition to the voices our English students get to experience this semester."
The free talks in the Fall Reading Series will begin at noon in the Alcorn Auditorium of UHV University West, 3007 N. Ben Wilson St. The public is invited to attend, and light refreshments will be served.
Other writers for the UHV/ABR Fall Reading Series are: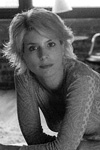 Christina Milletti
Christina Milletti, Sept. 22– Milletti's fiction has appeared in several journals and anthologies, such as The Alaska Review, The Chicago Review, and The Greensboro Review, as well as "Harcourt's Best New American Voices" and "Scribner's Best of the Fiction Workshops." Her collection of short stories, "The Religious," will be followed by a novel, "Room in the Hotel America." Her teaching interests include creative writing, theories of writing, hypertext and digital studies, 20th-century fiction, women's literature, feminist theory and the history of the novel. She is the founder of and a contributing editor to BathHouse magazine, an online journal of cross-genre and interdisciplinary writing, as well an associate editor of the American Book Review.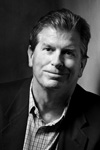 Mike O'Brien
Mike O'Brien, Oct. 13– A Memphis, Tenn., native who now lives in Austin, O'Brien picked up a camera at age 18 and instantly found a way to connect with people. He went on to work for the Miami News, where he won two Robert F. Kennedy Journalism awards. He later began freelance magazine work, where he photographed people for Life, The New York Times Sunday Magazine, National Geographic, Esquire, Fortune and others. His subjects have ranged from celebrities Willie Nelson and George Bush to unknowns like trick roper Kevin Fitzpatrick and Ran Horn, the "Van Gogh" of tiny Van Horn, Texas. His latest book is "Hard Ground," in which he contributed the photographs, and musician Tom Waits supplied the poetry.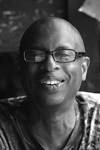 E. Ethelbert Miller
E. Ethelbert Miller, Nov. 3– Miller, noted poet and literary activist, is rescheduling after a family death forced postponement of his planned February visit. The busy activist is board chairman of the Institute for Policy Studies, a board member of The Writer's Center, and editor of Poet Lore magazine. Since 1974, he has been director of the African American Resource Center at Howard University in Washington, D.C. His poetry and writings have reflected upon a variety of experiences, from civil rights to baseball.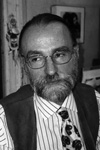 John Tytell
John Tytell, Dec. 1– A celebrated scholar of the Beat authors of the 1940s through 1960s, Tytell will give expert insight into the most popular names of the genre, including Jack Kerouac, Ezra Pound, Allen Ginsberg, Henry Miller and William S. Burroughs. His 1987 work, "Ezra Pound: The Solitary Volcano," was nominated for a Pulitzer Prize. In 1999, he teamed with his wife, a photographic chronicler of the Beat artists, to produce "Paradise Outlaws: Remembering the Beats." His book, "Naked Angel," is thought by many to be the seminal work on major and minor figures of the Beat Generation. Tytell has been a professor of English at Queens College, City University of New York, since 1977.
Authors who are part of the Fall Reading Series will attend roundtable discussions with UHV faculty and students, make classroom visits to area schools, give lectures open to the community, and go to receptions hosted by Friends of ABR patrons while they are in Victoria.
ABR is a nonprofit, internationally distributed literary journal that is published six times a year. It began in 1977, moved to UHV in 2007 and has a circulation of about 8,000. The journal specializes in reviews of works published by small presses.
For more information about the UHV/ABR Reading Series, call Mehan at 361-570-4178 or go to www.americanbookreview.org. 
The University of Houston-Victoria, located in the heart of the Coastal Bend region since 1973 in Victoria, Texas, offers courses leading to more than 80 academic programs in the schools of Arts & Sciences; Business Administration; and Education, Health Professions & Human Development. UHV provides face-to-face classes at its Victoria campus, as well as an instructional site in Katy, Texas, and online classes that students can take from anywhere. UHV supports the American Association of State Colleges and Universities Opportunities for All initiative to increase awareness about state colleges and universities and the important role they have in providing a high-quality and accessible education to an increasingly diverse student population, as well as contributing to regional and state economic development.