Close
'Better Credit' seminar to explain ins, outs of credit reports
Area residents who want to learn how a personal credit score fits into the picture of consumer and business borrowing, and improve their own score can attend an upcoming the program at the University of Houston-Victoria.
A Better Credit seminar, co-sponsored by the UHV Small Business Development Center and the Victoria Chamber of Commerce, will be from 10 a.m. to noon Wednesday in the Multi-Purpose Room of the UHV University Center, 3007 N. Ben Wilson St. The event is free to the public.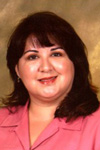 Melissa Goonan
Melissa Goonan, education and outreach specialist from GreenPath Debt Solutions based in Farmington Hills, Mich., will be the speaker. GreenPath, which operates 61 offices in 12 states, formerly was known as Consumer Credit Counseling Service. Goonan was director of education and community information at CCCS of South Texas.
"GreenPath is a good resource for consumers, whether it's about handling debt, managing money or other types of financial education," Goonan said. "Whether you're thinking about getting out of debt or saving for the future, or both, this program will be beneficial."
The seminar will address how to determine credit ratings and how people can improve their personal ratings, as well as give useful tools for small businesses.
Questions Goonan will address include:
What is a credit report?
What is a credit score?
How can people obtain their credit report?
How do people's credit histories affect them?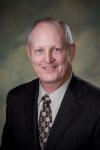 Joe Humphreys
SBDC Interim Director Joe Humphreys said the seminar will give valuable knowledge to existing small business owners or people who want to explore opening a new business.
"Credit is important to obtaining loans and other investment funds," Humphreys said. "When seeking a business loan, credit is always something that comes up. We will give information so potential business owners can put their affairs in order before they seek financing from a lender."
Goonan said those who attend will learn about their personal credit and lessen the anxiety before approaching a lender.
"Negative items can stay on a credit history report for up to seven years," Goonan said. "That is why it's important to look at your own credit report. You can find mistakes and address dated information that should have been removed."
To register, email sbdc@uhv.eduor call 361-485-4485 or 877-895-7232.
The University of Houston-Victoria, located in the heart of the Coastal Bend region since 1973 in Victoria, Texas, offers courses leading to more than 80 academic programs in the schools of Arts & Sciences; Business Administration; and Education, Health Professions & Human Development. UHV provides face-to-face classes at its Victoria campus, as well as an instructional site in Katy, Texas, and online classes that students can take from anywhere. UHV supports the American Association of State Colleges and Universities Opportunities for All initiative to increase awareness about state colleges and universities and the important role they have in providing a high-quality and accessible education to an increasingly diverse student population, as well as contributing to regional and state economic development.