Close
Princeton Review recognizes UHV business school as one of best in nation
For the sixth consecutive year, the University of Houston-Victoria School of Business Administration is ranked by The Princeton Review as one of the top business schools in the country.
UHV is featured in the education service company's 2012 edition of its book, "The Best 294 Business Schools," published earlier this month.
"We recommend the UHV School of Business Administration to readers of our book and users of our site, www.PrincetonReview.com, as one of the best institutions they could attend to earn an MBA," said Robert Frank, senior vice president and publisher. "We chose the 294 business schools in this book based on our high opinion of their academic programs and offerings, as well as our review of institutional data we collect from the schools."
The publication also considers the candid opinions of students attending the schools. The students rate and report on their campus experiences in a company survey.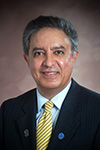 Farhang Niroomand
Farhang Niroomand, dean of the UHV School of Business Administration, said the honor shows the school's commitment to rigorous, quality instruction that is relevant to today's business world.
"Though we are not a large school, we take a very global view of business education," Niroomand said. "We focus on hiring diverse faculty members who are experienced in the business world and who bring solid academic credentials and expertise. It's an honor to be recognized for the sixth straight year."
The publication features two-page profiles of each of the schools with information about academics, student life and admissions, plus ratings for academics, selectivity and career-placement services.
The book includes ranked lists of the top business schools in 11 categories. Ten lists are based on surveys of 19,000 students attending the schools profiled in the book, and one list is based solely on institutional data.
UHV is one of 67 schools (22 percent of the 294) that appear on one or more of the book's ranking lists. UHV was ranked 61st in admissions selectivity and 75th in the academic experience category.
"Efficiency and convenience define the University of Houston-Victoria Master of Business Administration," the Review stated. "No matter what your previous preparation or current time restraints, you can get a quality education from this regional college."
UHV business student comments included praises for cutting-edge classes, solid preparation in general management and the global economy, the faculty's real-world credentials, focus on state-of-the-art practices, and relevance of studies to today's business world. Students also gave high marks for UHV's flexible scheduling, rigor of online courses, accessibility of faculty members, and professional administration and student services staff.
Whether taking face-to-face or online courses, students gave positive comments on faculty and accessibility.
"Face-to-face classes are usually in the evening, which helps most employed students to attend classes after work," one commented. Another noted accessibility, adding that classes are offered online and at the University of Houston System at Sugar Land and UH System at Cinco Ranch.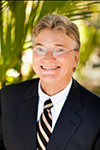 Philip Castille
Lastly, students were pleased with the curriculum that includes comprehensive coursework in economics, management, finance, marketing and leadership, with one praising "an excellent entrepreneurial and economic development focus."
UHV President Philip Castille said the consistency of the honors given to the School of Business Administration shows a concentrated commitment to excellence.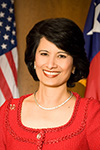 Renu Khator
"The faculty and staff all work to offer the best education possible in conjunction with UHV's commitment to affordability," Castille said. "Their dedication to the students is manifested in rankings like this from the Princeton Review."
University of Houston System Chancellor Renu Khator said the ranking reflects well on the faculty, staff and students of UHV, as well as on its leadership.
"Throughout the UH System, we strive for excellence in all areas of higher education," Khator said. "I offer my congratulations to Dr. Niroomand and the faculty and staff of the UHV School of Business Administration." 
The University of Houston-Victoria, located in the heart of the Coastal Bend region since 1973 in Victoria, Texas, offers courses leading to more than 80 academic programs in the schools of Arts & Sciences; Business Administration; and Education, Health Professions & Human Development. UHV provides face-to-face classes at its Victoria campus, as well as an instructional site in Katy, Texas, and online classes that students can take from anywhere. UHV supports the American Association of State Colleges and Universities Opportunities for All initiative to increase awareness about state colleges and universities and the important role they have in providing a high-quality and accessible education to an increasingly diverse student population, as well as contributing to regional and state economic development.