Close
UHV professor writes about expulsion, ethics for school administrators
Student expulsion and suspension are difficult for both students and administrators. The threat of parent lawsuits against schools mean officials must follow the letter of the law.
One University of Houston-Victoria education professor literally wrote the book on the subject. Lawrence Rossow, associate vice president for institutional effectiveness, recently released the third edition of "The Law of Student Expulsions and Suspensions." He co-authored the book with Kathrine Gutierrez.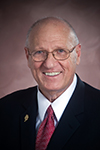 Lawrence Rossow
"This has become the definitive work on school suspensions, and it was the first of its kind when it was published in 1989," Rossow said. "The courts have ruled that due process is required for a student's rights, but that can be hard for administrators to pin down."
On a related topic, Rossow also recently contributed a chapter on ethics for the book "Advances in Educational Administration," a text used in schools of education around the nation. Recent news headlines of administrators manipulating test scores in some school districts mean the work is needed and will be in demand.
He cited one egregious example in South Carolina, where school administrators conducted a strip search looking for a student's ibuprofen tablets.
"It's a big thing now because there are ethical considerations to searching students," he said. "Having the knowledge to deal with expulsion and ethics issues is essential for new school administrators."
Rossow said the U.S. Supreme Court carved out what administrators needed to do in the 1970s so as not to violate student rights during expulsions and suspensions. But until Rossow and Gutierrez released their book, there was no work that could let an administrator know what steps to take.
The popularity of the book has spread beyond domestic shores. In addition to traveling throughout the U.S., Rossow has gone to Australia and South Africa to speak about the topic. 
"After Nelson Mandela became president in South Africa, they were looking to democratize their school operations, and part of that was looking at how they treated the students," he said.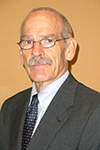 Don Smith
Rossow, who has been an educator since the 1960s, also has authored 12 other education law textbooks. 
The educator began his career in 1969 as a teacher, principal and superintendent in Wisconsin and the Chicago area. After 15 years in the field, he enrolled in law school, where he specialized in academic law. He taught at the University of Oklahoma for 21 years before coming to UHV three years ago.
Don Smith, interim provost for academic affairs and special assistant to the president, said Rossow's offerings add to UHV's curriculum.
"We know that both our undergraduate and graduate students will be well-rounded because they have been exposed to these types of issues," he said. "Dr. Rossow is an experienced instructor, and we know school districts that hire our graduates will be grateful for his expertise."
The University of Houston-Victoria, located in the heart of the Coastal Bend region since 1973 in Victoria, Texas, offers courses leading to more than 80 academic programs in the schools of Arts & Sciences; Business Administration; and Education, Health Professions & Human Development. UHV provides face-to-face classes at its Victoria campus, as well as an instructional site in Katy, Texas, and online classes that students can take from anywhere. UHV supports the American Association of State Colleges and Universities Opportunities for All initiative to increase awareness about state colleges and universities and the important role they have in providing a high-quality and accessible education to an increasingly diverse student population, as well as contributing to regional and state economic development.