Close
Oil exploration engineer to speak at UH Sugar Land Monday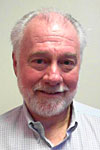 Ron Ledbetter
SUGAR LAND – The past, present and future of undersea oil exploration, research and production will be addressed Monday as part of the University of Houston-Victoria School of Business Administration's Willis Group Distinguished Speaker Series.
Ron Ledbetter, vice president of Subsea Systems for INTECSEA, has spent the bulk of his career working on offshore oil and gas projects. He plans to talk about what INTECSEA does, what subsea technology is being developed and what's next for oil and gas.
The presentation will be at 6:30 p.m. in Brazos Hall Auditorium at UH Sugar Land, 14004 University Blvd. The event is free and open to the public.
This is the second speaker in the series, which debuted late last year. Jeff Blodgett, associate dean for the UHV School of Business Administration, said the school is using the mid-semester Distinguished Speaker series to focus on the energy sector, since that is a big part of the Houston economy.
"The series started with a tremendous presentation by NRG executive John Ragan in November, and Ron Ledbetter should be another fascinating speaker," Blodgett said. "Mr. Ledbetter will provide insight into the undersea oil exploration technology, challenges, and opportunities."
Ledbetter has 37 years of experience in the offshore oil and gas industry, including the past 15 with the Houston-based INTECSEA. The company specializes in assisting oil and gas operators develop offshore productions fields. The company's primary emphasis has been on subsea applications in frontier areas, notably deepwater field developments, and for unusual service conditions, such as high pressure and high temperature, aggressive fluids and subsea processing.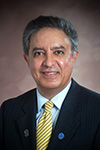 Farhang Niroomand
"The first event in this series was extremely well attended and received," said Farhang Niroomand, dean of the UHV School of Business Administration. "We are looking forward to another enlightening evening Monday. With more than three decades worth of experience in the industry, Ledbetter knows just about everything regarding undersea oil exploration."
Blodgett said one aspect of the speech he's looking forward to hearing about is how the equipment and other infrastructure are set up thousands of feet under water.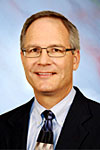 Jeff Blodgett
"I think people will find it interesting how they lay the pipeline, pumping stations and other equipment below the surface," he said.
Business leaders throughout Fort Bend County have been invited to attend along with the public.
The Willis Group Distinguished Speaker Series brings in local executives to discuss contemporary business issues. The Willis Group includes multiple companies that address a variety of business staffing needs and solutions. Through its agreement with the UHV School of Business Administration, the Willis Group creates opportunities by providing business students with professional development and career placement assistance, supports faculty research and classroom instruction, and actively participates in events to promote the success of the business school and its students.
To RSVP for the event, go online to http://www.uhv.edu/bus/resources/rsvp.asp.
The University of Houston-Victoria, located in the heart of the Coastal Bend region since 1973 in Victoria, Texas, offers courses leading to more than 80 academic programs in the schools of Arts & Sciences; Business Administration; and Education, Health Professions & Human Development. UHV provides face-to-face classes at its Victoria campus, as well as an instructional site in Katy, Texas, and online classes that students can take from anywhere. UHV supports the American Association of State Colleges and Universities Opportunities for All initiative to increase awareness about state colleges and universities and the important role they have in providing a high-quality and accessible education to an increasingly diverse student population, as well as contributing to regional and state economic development.