Close
Celebrated speaker, UHV alumna to lead women's leadership workshop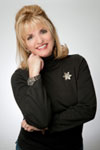 Monica Cornetti
An expert on empowering women in the workplace is returning to the University of Houston-Victoria to present a workshop focusing on helping women achieve success in their jobs.
"Women Leading & Succeeding: A Day with Monica Cornetti" will be from 8:15 a.m. to 4:15 p.m. June 20 in the Multi-Purpose Room of the UHV University Center, 3007 N. Ben Wilson St. The event is being presented by the UHV Small Business Development Center and the Victoria Professional Express Network.
Cornetti, the owner of Entrepre-Now!, a business training and consulting firm based in Plano, was part of the first graduating class of the UHV Master of Science in Economic Development and Entrepreneurship program in 2008. She said her UHV degree allowed her to expand her speaking and consulting business.
"I enrolled in the Economic Development and Entrepreneurship program because I had a desire to learn," she said. "I continue today to apply the discipline that I learned while in the program. My degree has given me credibility. Potential clients, even professional peers, now recognize me as an authority."
Cornetti is a published author, professional consultant and a motivational speaker. Among her clients are Proctor & Gamble, the Las Vegas Chamber of Commerce, the Association of Small Business Development Centers and the American Society of Women Accountants.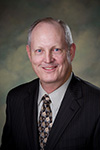 Joe Humphreys
"Women attending this event will be in for a treat," SBDC Director Joe Humphreys said. "Cornetti is known as one of the best entrepreneurial training experts in the county. She is a motivator, entertainer and first-rate presenter. We are pleased to welcome her back to her alma mater for this event."
The day will begin with a workshop about simple strategies to success. Attendees will learn how to weigh risks against rewards, align strategic decisions with critical goals, challenge conventional thinking, and turn goals and objectives into realistic action steps.
A luncheon will follow with a keynote address by Cornetti about communication. During her presentation "Let's Talk! Secrets of Power Communications for Women," Cornetti plans to address how to speak with power and finesse, and how to be seen as a persuasive and poised communicator.
The afternoon session concentrates on the rules of women's success. In her book "Your Face Isn't Finished Until Your Lipstick Is On," Cornetti writes about how the rules for success are different for men and women. She will give straight-forward lessons to empower women to make their own choices or bend the rules when necessary.
"The day is about women and success," Cornetti said. "The most important take-away for the day is to realize that successful women do things differently than those who struggle. They think differently and act differently. Every woman already has the tools that she needs to be successful inside of her; it's just a matter of opening that toolbox and using the right tool for the right project."
Registration for the event costs $75 and includes lunch hosted by the SBDC, UHV School of Business Administration, Victoria Chamber of Commerce and Victoria Professional Express Network. Registration will start at 7:30 a.m. the day of the workshop.
To purchase tickets, visit http://tinyurl.com/7qrvzkl. For more information, contact the SBDC at 361-485-4485, or sbdc@uhv.edu.
The University of Houston-Victoria, located in the heart of the Coastal Bend region since 1973 in Victoria, Texas, offers courses leading to more than 80 academic programs in the schools of Arts & Sciences; Business Administration; and Education, Health Professions & Human Development. UHV provides face-to-face classes at its Victoria campus, as well as an instructional site in Katy, Texas, and online classes that students can take from anywhere. UHV supports the American Association of State Colleges and Universities Opportunities for All initiative to increase awareness about state colleges and universities and the important role they have in providing a high-quality and accessible education to an increasingly diverse student population, as well as contributing to regional and state economic development.