Close
Five SBDC staff members achieve certification
Lisa Barr
Kacey Lindemann
Butler
Lindsay Young
Levi Farias
Mary Densman
Five University of Houston-Victoria Small Business Development Center staff members formally received their professional certifications at a recent regional meeting in Alpine.
SBDC staff members who received certification are:
Associate Director Lisa Barr, recertified at Business Advisor, Level IV
Senior Business Advisor Kacey Lindemann Butler, Business Advisor, Level III
Business Advisor Lindsay Young, Business Advisor, Level I
Business Advisor Levi Farias, Business Advisor, Level I
SBDC Assistant Mary Densman, Administrative Professional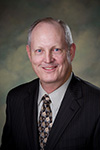 Joe Humphreys
"We want to provide the best possible service to the small business owners in the community," SBDC Director Joe Humphreys said. "Having business advisors who are dedicated to their own professional growth shows the commitment they have toward their clients."
The certifications are administered by the South-West Texas Border SBDC Network, which provides consulting and technical assistance to 10 field offices located throughout a 79-county region. The UHV SBDC is part of this network, serving 11 counties in the Golden Crescent.
In 1995, the South-West Texas Border SBDC Network instituted the peer review-based certification program that provides a professional development structure for local SBDC business advisors and administrative staff to earn recognition for their accomplishments.
Certified Business Advisors must go through a lengthy process to receive certification. A college degree, professional development hours, long-term clients, client impact goals and positive feedback are reviewed to determine if certification is awarded.
The Business Advisor Certification has four Certified Business Advisor levels. Each level requires increased competency in business counseling, training, professional development and helping small businesses grow.
Barr has more than 10 years of experience in retail business, primarily in the management and operations sectors. She has been certified as a Certified Business Advisor, Level IV for two years and provides consultation to clients about how to start and expand businesses in the service area. Barr also speaks to local civic organizations, lenders and local community leaders about the SBDC program and economic development.
In 2011, Barr was named the South-West Texas Border SBDC State Star performer for her work in assisting clients. She served as the 2009-2010 UHV Staff Council chair and has a Bachelor of Business Administration with a concentration in management and a Master of Science in Economic Development and Entrepreneurship, both from UHV.
Butler has been with the SBDC since 2009 and has an agri-business and banking background. She consults with clients individually at her office in Gonzales and other counties within the SBDC service area. She also teaches training seminars and speaks at local civic organization functions. Butler has a Bachelor of Science in agricultural business and management with a concentration in finance from Texas State University.
Young joined the SBDC in 2011. She has a background in banking and brokerage mortgage, which includes experience and training in retail sales, risk management, anti-money laundering and fraud. Young is a graduate from Texas A&M University and holds a Bachelor of Science in agricultural development. She is currently working to complete her Master of Business Administration with a concentration in management from UHV.
Levi Farias began with the SBDC in February. His experience in business started with restaurant operations and now includes oil and gas services, and retail and convenience store operations. Farias consults with clients individually and also teaches client seminars. He holds a Bachelor of Business Administration from Texas A&M University-Corpus Christi.
Densman has been the SBDC assistant since 2010. She provides administrative secretarial and bookkeeping support to the SBDC staff, including making financial transactions, travel arrangements, inventory and payroll. An employee of UHV for more than 10 years, Densman previously worked in the UHV Office of Admissions and Records for nine years.
The University of Houston-Victoria, located in the heart of the Coastal Bend region since 1973 in Victoria, Texas, offers courses leading to more than 80 academic programs in the schools of Arts & Sciences; Business Administration; and Education, Health Professions & Human Development. UHV provides face-to-face classes at its Victoria campus, as well as an instructional site in Katy, Texas, and online classes that students can take from anywhere. UHV supports the American Association of State Colleges and Universities Opportunities for All initiative to increase awareness about state colleges and universities and the important role they have in providing a high-quality and accessible education to an increasingly diverse student population, as well as contributing to regional and state economic development.