Close
UHV professors partner with Houston school district on elementary science study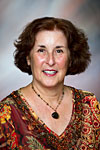 Jane Fry
University of Houston-Victoria professors are partnering with the Houston Independent School District this fall to study whether students can better understand big ideas about science using the concept of science literacy circles.
This educational idea was developed by associate professor Jane Fry and assistant professor Teresa LeSage Clements, both with the UHV School of Education & Human Development.
It was first discussed in their manuscript "Science Literacy Circles: Big Ideas about Science" published in the July 2010 education journal Science Activities: Classroom Projects and Curriculum Ideas.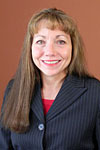 Teresa LeSage Clements
The idea combines two popular educational strategies – literature circles and science notebooks. Literature circles are small, student-directed group discussions about a specific piece of literature. Each student is assigned a point of view to represent during the discussion. Science notebooks are used to collect students' work, such as laboratory write-ups and class notes, to show students how everything comes together.
For the upcoming study, small groups of students will discuss a science topic during class. Each student will have a specific role in the discussion that views the topic from a different angle. The researchers will see if students find a deeper understanding of the content when they engage in critical thinking and collaboration.
"Science is an area where students often struggle on statewide tests," Fry said. "Science literacy circles focus on the social nature of learning, motivation to learn and creating students' own learning experiences with a teacher as a mentor. This concept could increase the students' understanding of big-science concepts and ultimately could improve standardized test scores."
After writing the initial paper, Fry said that everything fell into place to partner with the Houston school district on a research study to test the strategy.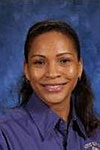 Benita Tennard
Benita Tennard, who works with the Curriculum, Instruction and Assessment Department of the Houston school district, found the paper while she was researching how to improve science vocabulary and science comprehension at the elementary school level. She then contacted the UHV professors about testing their strategy in the classroom.
"We are very excited to work with the Houston school district to help improve elementary science, technology, engineering and mathematics education with this instructional strategy," Le Sage said.
Tennard said that incorporating science literacy circles in the classroom goes along with the school district's literacy commitments to include reading, writing, speaking, listening and thinking into the students' learning.
"Our goal is to prepare students to have career and college readiness when they graduate," Tennard said. "To do that, students need a strong science background as a building block for future grade levels. I am hoping participation in this study will increase the students' content base and intrigue them so they might gravitate toward science as a career option."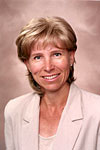 Sandy Venneman
The study will begin in September when the researchers will host a professional development seminar to train participating teachers about how to conduct science literacy circles with their students.
For the 2012-2013 school year, the preliminary study will involve second-graders in two Houston elementary schools. With one school as a test group and one as a control group, the researchers will assess the impact of using science literacy circles. During the 2013-2014 school year, the study will expand to more schools and include second- through fifth-grade students.
Also working on the research study is Sandy Venneman, an associate professor in the UHV School of Arts & Sciences.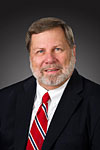 Fred Litton
"It will be interesting to follow these students through the years to see if expressing science in their own words allows them to better understand what they are learning," Venneman said.
Each year, students will take standardized tests to determine the effectiveness of the science literacy circles. The researchers anticipate the test scores of students using science literacy circles to be significantly higher than those in their matched control group.
"I am proud of our UHV professors for taking on such an important research study that could impact the way young children learn about science," said Fred Litton, dean of the UHV School of Education & Human Development. "This could open doors to more collaboration with the Houston school district and more qualitative research with teachers in the future."
The University of Houston-Victoria, located in the heart of the Coastal Bend region since 1973 in Victoria, Texas, offers courses leading to more than 80 academic programs in the schools of Arts & Sciences; Business Administration; and Education, Health Professions & Human Development. UHV provides face-to-face classes at its Victoria campus, as well as an instructional site in Katy, Texas, and online classes that students can take from anywhere. UHV supports the American Association of State Colleges and Universities Opportunities for All initiative to increase awareness about state colleges and universities and the important role they have in providing a high-quality and accessible education to an increasingly diverse student population, as well as contributing to regional and state economic development.