Close
UHV chooses learning communities as topic to improve student learning
After getting feedback from a variety of sources, University of Houston-Victoria leaders recently chose a topic that will guide the development of a plan for the university's upcoming accreditation review.
The topic chosen for UHV's Quality Enhancement Plan centers on improving student learning through the use of learning communities, groups of students who share a common academic experience.
The QEP, a blueprint describing how the university will address improving student education, is a required component of the spring 2014 accreditation review by the Southern Association of Colleges and Schools Commission on Colleges. The QEP topic chosen is "Enhanced Engagement Through Learning Communities."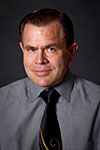 Jeffrey Cass
"Learning communities can help with student engagement which, in turn, helps with student retention," said Jeffrey Cass, UHV provost and vice president for academic affairs. "Students begin to view each other as resources to complement their learning. Through the use of iPads and other technologies associated with social media, the students collaborate more with each other and faculty. As a result, the students view the other students and their instructors as part of a team. They are working together toward a common goal of student success."
Based in Atlanta, SACS encompasses an 11-state region from Virginia to Texas and oversees the accreditation of all universities and colleges, public and private. Although UHV already is accredited by SACS, member institutions must go through periodic reviews that show the university is continuing to provide quality education consistent with SACS guidelines. UHV's last SACS visit took place in 2003.
Earlier this year, community members and UHV alumni, faculty, staff and students were invited to take surveys about possible themes for improving student learning at the university. The surveys followed a series of focus group meetings. This input helped university leaders choose a QEP topic.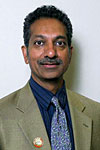 Uppinder Mehan
"Learning committees that we have studied have been highly effective at increasing student engagement, which is one of the chief findings we had in the surveys and focus groups," Associate Provost Uppinder Mehan said. "One of the most important areas that students told us needed improving was engagement – engagement between students and faculty, each other and in their studies. The practice of creating learning communities emerged very quickly as a strategy."
UHV learning communities will be present both in the classroom and the residence halls through linked classes and dorm groups.
During the summer, Mehan and Lawrence Rossow, associate vice president for the Office of Institutional Effectiveness, researched other university's learning communities and literature on the topic.
"What we found is learning communities can take on a variety of forms," Mehan said. "But what is common is they have an academic component paired with a residential component."
UHV currently has two residence halls, Jaguar Hall and Jaguar Court. Together they house about 420 students. The university will open a new 216-bed dormitory, Jaguar Suites, in fall 2013.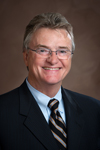 Phil Castille
"Learning communities are ideal for improving the integration of academics and social life at residential universities," UHV President Phil Castille said.
Mehan said the most frequently used learning communities are a group of the same students taking two or more classes together. Faculty members will come together to structure a common theme in their classes. The faculty can be from different academic disciplines, divisions or schools.
While learning communities will be the main topic, the QEP also will address other areas. The plan will have a budget and detailed goals, how to carry them out, a timeline for completing goals and forming learning communities, and how those efforts will be measured. The plan will be completed and made public in fall 2013.
For more information about the QEP or Reaffirmation 2014, contact the UHV Provost's Office at 361-570-4321 or visit www.uhv.edu/institutional-effectiveness-and-research/.
The University of Houston-Victoria, located in the heart of the Coastal Bend region since 1973 in Victoria, Texas, offers courses leading to more than 80 academic programs in the schools of Arts & Sciences; Business Administration; and Education, Health Professions & Human Development. UHV provides face-to-face classes at its Victoria campus, as well as an instructional site in Katy, Texas, and online classes that students can take from anywhere. UHV supports the American Association of State Colleges and Universities Opportunities for All initiative to increase awareness about state colleges and universities and the important role they have in providing a high-quality and accessible education to an increasingly diverse student population, as well as contributing to regional and state economic development.