Close
UHV uses federal grant to establish new services to prevent violence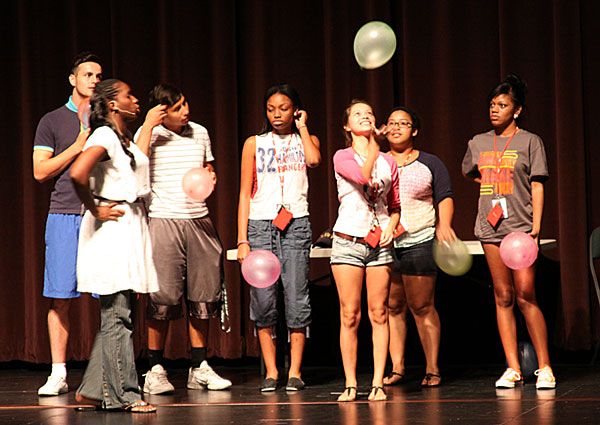 Motivational speaker Tamika Hall, front left, uses balloons to represent each part of UHV freshmen's lives. The balloons helped demonstrate the importance of students staying focused as they juggle school and other activities.
The University of Houston-Victoria now has new services to help prevent sexual assault, domestic violence, dating violence and stalking on campus after receiving a nearly $300,000 grant in November from the U.S. Department of Justice.
The $299,752, three-year grant is funding the development of violence prevention strategies on campus through a newly formed task force, new personnel and increased education.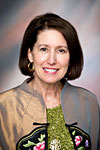 Margaret Rice
"It has been valuable for UHV to receive this grant when we are in the formative stage of developing a residential campus," said Margaret Rice, UHV chief of staff and the grant's project director. "There are important issues that every residential campus faces. Because of this grant, we're able to address them holistically – through prevention, advocacy and training – right from the start before we get any larger."
Rice explained that universities must often show strong residential growth before funding is available for new student services. But because of the grant, UHV is able to jump ahead of the curve to provide services as student growth occurs.
One of the first items addressed was the creation of the Coordinated Community Response Task Force, a group of representatives from UHV and the community. They are working together to create policies and practices to prevent and respond to violence against women on campus.
"Our ultimate goal is to create a culture that prevents these crimes," Rice said. "But if a violent crime does happen, we want to have a system in place to help the victim regain wholeness."
A major part of the grant includes expanding safety and counseling options in the form of three new staff positions – a victim advocate, a female psychologist and a peace officer. The victim advocate recently started, the psychologist will start in September and a peace officer will be hired soon.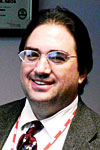 Jesus Aros
The grant provides part-time funding for each position, but UHV is adding additional funds to make the three positions full time. This demonstrates the importance the university is placing on the initiative and student safety, Rice said.
"With only our third freshman class joining UHV this year, we are still a young university," said Jesus Aros, UHV director of counseling and lead psychologist. "A grant like this gives us the opportunity to get in on the ground floor and provide new services for our students, such as an expanded counseling center."
The Women's Resource Center at the University of Houston and the counseling center at UH-Clear Lake were used as examples in expanding the UHV Counseling Center, Aros said.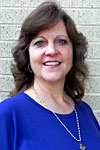 Elena Torres
Elena Torres also recently was hired as the UHV victim advocate. With more than 20 years of experience as a clinical social worker, she has an extensive counseling background in domestic violence; sexual assault; and drug, alcohol and psychiatric problems.
Before joining UHV, Torres worked in Victoria at Crown Hospice as a medical social worker and for Mid-Coast Family Services as director of Family Violence Programs.
In her new job, Torres will educate the campus community about victim issues through the new Victim Intervention & Prevention Program. She also will walk the victim through the process of finding counseling, medical and other needed resources.
"In the past, my work has been about helping people after they've been victimized," Torres said. "It's exciting to now be able to prevent these acts in my new position, teach young women and men about healthy relationships, and help a new generation not repeat mistakes they might have seen in the past."
Torres already has started on her first task – education. The grant mandates that all incoming students receive mandatory prevention and education training. During the fall semester, she will speak to the freshman seminar classes about the Victim Intervention & Prevention Program.
Incoming freshmen also received violence awareness training during the Jaguar Journey new student orientation held before classes started. Two nationally known presenters, Tamika Hall and Tim Collins, offered students both female and male perspectives on violence.
Tamika Hall's workshop, "Love Doesn't Leave Bruises," was based on her bestselling book by the same name. She gave a personal account of dating abuse and incorporated interactive activities to teach students the realities of dating violence. Tim Collins spoke about on-campus dating violence as well as bullying, peer pressure, self-esteem and rape prevention.
A video of Hall's presentation will be used as part of an online training program for transfer and online students unable to attend face-to-face presentations.
The new services offered from the U.S. Department of Justice grant are available to all UHV students, faculty and staff in Victoria, at the UH System teaching centers in Fort Bend County and online.
For questions or to receive help, contact Elena Torres at 361-570-4141 or torresem@uhv.edu. If Torres is unavailable, her phone number will roll over to a 24-hour answering service.
The University of Houston-Victoria, located in the heart of the Coastal Bend region since 1973 in Victoria, Texas, offers courses leading to more than 80 academic programs in the schools of Arts & Sciences; Business Administration; and Education, Health Professions & Human Development. UHV provides face-to-face classes at its Victoria campus, as well as an instructional site in Katy, Texas, and online classes that students can take from anywhere. UHV supports the American Association of State Colleges and Universities Opportunities for All initiative to increase awareness about state colleges and universities and the important role they have in providing a high-quality and accessible education to an increasingly diverse student population, as well as contributing to regional and state economic development.