Close
UHV School of Education to hold informational meeting for prospective students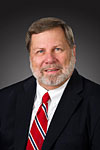 Fred Litton
The University of Houston-Victoria School of Education & Human Development is hosting a town hall meeting for freshmen and sophomores interested in teaching careers.
The informational meeting will be Monday from 9 to 10 a.m. in Room 303 of the UHV University Center. Students will have the opportunity to meet faculty and Fred Litton, the new dean of the School of Education & Human Development.
"This is a great opportunity for students interested in becoming educators to learn more about our school and ask any questions they have," Litton said. "We recognize that our students are digital learners, and so we use educational tools to help them become 21st century educators. They'll be able to learn more about this at the meeting."
During the town hall meeting, representatives from the school will explain the admissions process through the Teacher Education Records Office. Students also will learn about the Texas Examination of Educator Standards Academy, which provides tutoring and support to pass the teacher certification exam after graduation.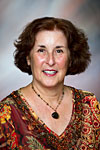 Jane Fry
Representatives from education associations also will be there to provide information about their organizations.
"Our school is a little different in that UHV students must apply to the School of Education & Human Development's teacher education programafter they've met several requirements, such as completing 54 semester hours," Interim Associate Dean Jane Fry said. "But we encourage freshmen and sophomores to still declare their interest to apply for our school so that we can guide them through the process."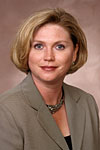 Carol Klages
One of the first classes students can take on their way to becoming a teacher is the "Art of Teaching" taught by associate professor Carol Klages. Students can take this class before being admitted to the school so they can see if it is a right fit for them.
"The class allows students to see early on in their college career if teaching is what they really want to do," Klages said. "The best way to show them what it is like to be a teacher is to let them sit in on a real classroom."
Students in the class learn about different teaching techniques and then go to Howell Middle School in Victoria to observe the techniques in a classroom setting.
"One of the first things we have to do is change the preconceived notions of teaching that college students have from a student point of view to a teacher point of view," Klages said. "Going into the classroom to observe helps with that transition."
Once students are admitted to the School of Education & Human Development, they take an orientation seminar. The Teacher Education Program Orientation is important for developing a professional identity, Fry said.
The school will be holding orientation sessions on Sept. 25 at the University of Houston System at Cinco Ranch in Katy and Sept. 26 at the Victoria campus.
Students with questions about applying for the teacher education program can contact Deborah Westbrook at 361-571-4853 or westbrookd@uhv.edu. Those with questions about the town hall meeting can contact Fry at 361-570-4283 or fryj@uhv.edu.
The University of Houston-Victoria, located in the heart of the Coastal Bend region since 1973 in Victoria, Texas, offers courses leading to more than 80 academic programs in the schools of Arts & Sciences; Business Administration; and Education, Health Professions & Human Development. UHV provides face-to-face classes at its Victoria campus, as well as an instructional site in Katy, Texas, and online classes that students can take from anywhere. UHV supports the American Association of State Colleges and Universities Opportunities for All initiative to increase awareness about state colleges and universities and the important role they have in providing a high-quality and accessible education to an increasingly diverse student population, as well as contributing to regional and state economic development.