Close
Texas receives national grant to increase number of highly educated nurses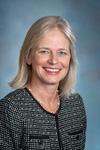 Kathryn Tart
A two-year, $300,000 grant recently awarded to Texas promises to give a major boost in helping create a more highly educated and diverse nursing workforce, said Kathryn Tart, founding dean of the University of Houston-Victoria School of Nursing and co-project director of the grant.
Texas is one of nine states to receive grant funding.
The Robert Wood Johnson Foundation awarded the grant through its new Academic Progression in Nursing program. The funding is intended to support statewide efforts of the Texas Team Action Coalition, convened to advance the Future of Nursing: "Campaign for Action," to help nurses transition seamlessly to higher levels of education in order to meet growing demand for high quality, cost effective and accessible health care.
Texas Team is a statewide coalition of partner organizations from business, health care, academia and other sectors.
The point of the grant is to bring together education and practice to keep students on track to achieve a Bachelor of Science in Nursing.
"We are looking to develop a statewide curriculum so that nurses can enter into the education arena, start working in the nursing field and continue their education until they earn a bachelor's degree," Tart said. "Instead of putting barriers in front of students, we are looking for ways to break down barriers."
Tart said the primary strategy to achieving this goal is implementing a statewide curriculum model.
"In this model, associate and baccalaureate degree nursing programs across Texas would adopt standardized general education courses along with concept-based curriculum of leadership, diversity, collaboration, quality and safety," she said.
The Institute of Medicine recommended in its milestone report "The Future of Nursing: Leading Change, Advancing Health" increasing to 80 percent the proportion of nurses with a BSN or higher by 2020. Currently only half of U.S. nurses have baccalaureate degrees.
"We want our nurses to be as highly competent as possible," Tart said. "We are passionate about making sure our patients – whether they are at a hospital, clinic, nursing home or community setting – have the best care they can get from every nurse."
The Texas Team Action Coalition will encourage partnerships between community colleges and universities to make it easier for nurses to transition seamlessly to higher levels of education.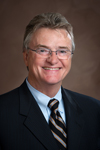 Phil Castille
UHV already has agreements in place with Victoria College, Lone Star College System and Wharton County Junior College that allow any of their students achieving an Associate Degree in Nursing to automatically be admitted to UHV's Registered Nurse to BSN program. A nursing student who satisfies the Victoria College, Lone Star or WCJC general education core also will satisfy all UHV core requirements.
"UHV is regarded as a leader in terms of working with community colleges to develop seamless articulation models for RN to BSN programs," UHV President Phil Castille said. "We are delighted that Dr. Tart and the School of Nursing will be involved in putting together a statewide curriculum that will make it easier than ever before for nurses to earn higher degrees beyond the two-year level."
RWJF has put $4.3 million into the two-year initiative. The Academic Progression in Nursing will be administered by the American Organization of Nurse Executives. In Texas, the grant money will be managed by the Texas Nurses Foundation.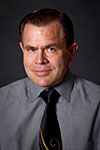 Jeffrey Cass
Tart said the statewide project could have national implications because other states may emulate the strategies used. The project grew out of a U.S. Department of Education Perkins Grant in which UHV was a partner university. Denise Neill, a nursing associate professor, represented UHV on the Perkins Grant.
"The Robert Johnson Foundation has found that our idea in Texas stands out as one of the ways that could be viable for other areas around the nation," Tart said. "It's going to give UHV a national prominence in the nursing profession."
Jeffrey Cass, UHV provost and vice president for academic affairs, said the university is excited to be part of the important initiative.
"The results of this grant will have numerous benefits for years to come," he said. "We look forward to working with the Texas Team Action Coalition to make this grant a success to advance nurse education."
The University of Houston-Victoria, located in the heart of the Coastal Bend region since 1973 in Victoria, Texas, offers courses leading to more than 80 academic programs in the schools of Arts & Sciences; Business Administration; and Education, Health Professions & Human Development. UHV provides face-to-face classes at its Victoria campus, as well as an instructional site in Katy, Texas, and online classes that students can take from anywhere. UHV supports the American Association of State Colleges and Universities Opportunities for All initiative to increase awareness about state colleges and universities and the important role they have in providing a high-quality and accessible education to an increasingly diverse student population, as well as contributing to regional and state economic development.