Close
UHV School of Education to host emotional intelligence symposium
The University of Houston-Victoria School of Education & Human Development is hosting a symposium featuring two internationally recognized experts on emotional intelligence, a learned ability to think constructively and act wisely.
On Wednesday, Darwin Nelson and Gary Low, co-founders of the Emotional Intelligence Training and Research Institute in Corpus Christi, will discuss how emotional intelligence skills are essential for academic success, student retention, career direction and leadership.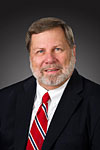 Fred Litton
The event will be from 5:30 to 7:30 p.m. in the Alcorn Auditorium of UHV University West, 3007 N. Ben Wilson St. It is free and open to the public.
"Emotional intelligence has a lot of uses, especially in helping to make constructive decisions," said Fred Litton, dean of the UHV School of Education & Human Development. "This is a topic that will be useful for students, faculty and administration, as well as area business professionals and teachers."
Nelson and Low's institute is an association for training, education and research application based on the idea that emotional intelligence is a learned ability. The foundation was formed in 2006. Friends since first grade, the two experts began studying personal and emotional skills in 1977.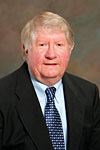 Gary Low
"After graduating from college, we both wondered what makes a person more successful and healthier," Low said. "Through research and experience, we learned that emotional intelligence is the key to success, health and well-being."
What started as personal research ended up being a life-long career in discovering that emotional intelligence is not a characteristic but something that can be measured, assessed and used to make a positive change in life, he said.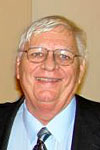 Darwin Nelson
More than 60 doctoral dissertations have featured the education-based model that Nelson and Low created. Research has found that most students don't drop out of college for intellectual reasons. They drop out because they aren't able to adapt to their new environment. Students who have the opportunity to learn skill sets important to making the transition to higher education – such as time management, anxiety control and decision making – are more prepared for success.
College completion rates across the nation are low, so teaching students the skills necessary to succeed needs to be a national priority, Low said.
"If all university faculty members used emotional intelligence in their coursework, they could see improved success of students," he said.
Nelson and Low, who are retired professors from Texas A&M University-Kingsville, now devote their time to developing more practical approaches to emotional intelligence. Their consulting company, Emotional Intelligence Learning Systems Inc., includes colleague Rick Hammett, who also will attend the symposium. The company principals not only apply their research to student and college success, but also conduct leadership development workshops around the world for businesses.
Through their institute, Nelson and Low produce an annual conference and professional journal on the topic. They also are the authors of "Emotional Intelligence: Achieving Academic and Career Excellence" and plan to write more books about how teachers and mentors can use emotional intelligence.
"We love to share our research and experience with emotional intelligence," Low said. "We believe it is an essential relationship to student success in higher education as well as valuable for institutional effectiveness."
During the symposium, Low said they plan to discuss their research on emotional intelligence, show how it can easily be inserted into different curriculums, tell success stories about universities that have used their program and answer questions about the topic.
"People are drawn to emotional intelligence because it just makes sense," Low said. "They get excited because it is a new learning experience that has a personal perspective. It easily relates to their life."
This is the first symposium hosted by the UHV School of Education & Human Development. The school is planning on hosting a symposium every semester. Each one will focus on a different topic in the education field.
"The symposiums will not only provide professional development for the community, they also will give UHV students exposure to experts in their fields," Litton said.
The University of Houston-Victoria, located in the heart of the Coastal Bend region since 1973 in Victoria, Texas, offers courses leading to more than 80 academic programs in the schools of Arts & Sciences; Business Administration; and Education, Health Professions & Human Development. UHV provides face-to-face classes at its Victoria campus, as well as an instructional site in Katy, Texas, and online classes that students can take from anywhere. UHV supports the American Association of State Colleges and Universities Opportunities for All initiative to increase awareness about state colleges and universities and the important role they have in providing a high-quality and accessible education to an increasingly diverse student population, as well as contributing to regional and state economic development.