Close
UHV on board with national degree completion initiative
The University of Houston-Victoria has joined with other institutions of higher learning across the country in a new degree completion pledge that will help increase economic growth for decades to come.
UHV is one of the nearly 490 colleges and universities that pledged on Tuesday to boost the number of baccalaureate degrees by 3.8 million students to help the nation reach the goal of 60 percent of adults possessing a college degree by 2025.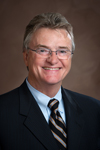 Phil Castille
"This is truly a commitment to the future," UHV President Phil Castille said. "We are proud to be part of this important national initiative. At UHV, we strive to do everything we can to help students reach graduation day by keeping costs low and academic quality high. Any advice on best practices toward meeting this objective is welcome."
Through Project Degree Completion: A Public University Initiative, the institutions will strive to increase the total number of degrees they award from about 14.6 million to 18.4 million during the next 14 years. The participating colleges and universities are members of the American Association of State Colleges and Universities and the Association of Public and Land-Grant Universities.
Only 28 percent of jobs in 1973 required a postsecondary degree, according to figures from the American Association of State Colleges and Universities. That number more than doubled to 59 percent in 2007. By 2018, labor market demand for postsecondary education is projected to rise to 63 percent.
"There's no question that education is what drives economic growth," Castille said. "Research and employment data have shown time after time how crucial a degree is to opening economic opportunities. I'm pleased to see that so many higher education institutions have come together to address this need."
The schools signing the pledge account for about 75 percent of all undergraduate students at four-year institutions.
As part of their commitment, universities and colleges are asked to look for ways to enhance academic quality, constrain per-student educational costs and reduce the time it takes to earn a degree. The initiative also calls for a renewed partnership among public colleges and universities, the states and the federal government to work together to achieve the goals.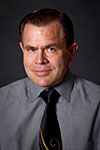 Jeffrey Cass
Both of the two higher-education associations involved will assist schools with several different programs. For example, the American Association of State Colleges and Universities has developed an Innovations Exchange, a library of promising practices to assist members with developing strategies to address campus issues. The Association of Public and Land-Grant Universities started the Student Achievement Measure Project in which a website was built for institutions to report more accurate measures of student progress and completion.
Jeffrey Cass, UHV provost and vice president for academic affairs, said he is looking forward to getting reports from the two higher-education associations regarding proven practices and innovative programs for degree completion.
"We have put in place a number of academic support mechanisms for our students," he said. "Students can get tutoring, writing assistance and attend helpful workshops. Our faculty members encourage interaction and communication with students. We will pay close attention to this new initiative as we continue to look for other ways to assist our students on the path to their degrees."
The University of Houston-Victoria, located in the heart of the Coastal Bend region since 1973 in Victoria, Texas, offers courses leading to more than 80 academic programs in the schools of Arts & Sciences; Business Administration; and Education, Health Professions & Human Development. UHV provides face-to-face classes at its Victoria campus, as well as an instructional site in Katy, Texas, and online classes that students can take from anywhere. UHV supports the American Association of State Colleges and Universities Opportunities for All initiative to increase awareness about state colleges and universities and the important role they have in providing a high-quality and accessible education to an increasingly diverse student population, as well as contributing to regional and state economic development.