Close
Next UHV/ABR speaker to discuss cultural heritage, border life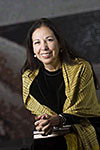 Norma Cantú
Knowing the difference between Hispanic, Latino and Chicano can be confusing for some people, but it is essential for the cultural identities of those living in the U.S.  
That is why Norma Cantú, a retired professor from the University of Texas-San Antonio, has dedicated her academic career to highlighting different Latino origin groups and their cultures such as Mexican American or Puerto Rican.  
Cantú, the next author in the University of Houston-Victoria/American Book Review Reading Series, will discuss culture, folklore and more during an upcoming visit to UHV. The free event will begin at noon Nov. 8 in the Alcorn Auditorium of UHV University West, 3007 N. Ben Wilson St. The public is invited to attend, and light refreshments will be served.  
She also will read from her award-winning book, "Canícula: Snapshots of a Girlhood en la Frontera." First published in 1997, it chronicles her childhood experiences on the border.  
Cantú said it's important that Latino cultures aren't bunched together homogeneously in the U.S. because each country of origin has its own food, language, history and culture.  
"All of these communities are very diverse," she said. "A Cuban American living in New Jersey has different life experiences than a Mexican American living in Idaho. Ultimately, it's up to each individual to decide how they want to be identified."  
The term "Hispanic" was popularized in the 1980s as a broad way to group all Spanish-speaking cultures. Latino, also a broad term, describes those from Latin American descent. While Chicano, once a derogatory term, is a common self-identifier for those from Mexican-origin families who may have been in what is now the U.S. before the U.S.-Mexico War.  
Born in Nuevo Laredo, Mexico, and raised on the border in Laredo, Cantú's heritage has influenced her research and writing. She specializes in Latina and Latino literatures, Chicana and Chicano literatures, border studies, folklore, women's studies and creative writing.  
Early in her scholarly career, Cantú studied the "matachines," a religious dance tradition that launched her into becoming an international scholar on folklore. She has written "testimonios" highlighting critical society justice issues. Her book, "Path to Discovery," showcased success stories of Chicanas who overcame obstacles, including some who had a lack of access to education, but all prevailed to become successful scientists and mathematicians.  
"As a writer, I write what I know," she said. "That includes my life on the border and stories of the wider community on the border."  
In recent years, the border has become volatile, changing the shape of life in the area.  
"People used to walk across the border to eat a meal and do their shopping," Cantú said. "Now you see more Mexicans coming to live in the U.S. instead of just crossing the border. I've also noticed that radio stations in Laredo have changed. I used to hear Spanglish on the radio, and now it's either all Spanish or all English."  
Cantú currently is working on several projects including "Champu," a novel set in a Laredo beauty shop that deals with life and death on the border, including the theme of border violence. She also is collaborating with artist Marta Sanchez on a book about the San Antonio train yards. Cantú's poetry will be paired with Sanchez's prints for the book "Transcendental Train Yards." She has several other books in the works to edit and write.  
In the middle of all her projects, Cantú soon will be moving to Kansas City. There she will help start the Latino/Latina studies program at the University of Missouri-Kansas City.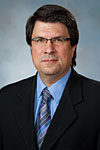 Jeffrey Di Leo
Cantú brings extensive knowledge about a key part of Texas' culture to the Reading Series, said Jeffrey Di Leo, ABR editor and publisher, and dean of the UHV School of Arts & Sciences.  
"Dr. Cantú's passion for her heritage is evident in all that she does," Di Leo said. "She not only educates people about the importance of different Latino cultures but also inspires a younger generation to know that they have a voice and that there are others out there like them."  
While she has dedicated her career to advocating for her heritage, Cantu said she wants the ABR Reading Series attendees to know that she's not unique.  
"I come from a working poor family and was one of 11 children," she said. "I never imagined I would become a university professor. But I've realized my work matters for me. I'm making a small difference through my work, and I want others to know that they also can create meaningful work."
The University of Houston-Victoria, located in the heart of the Coastal Bend region since 1973 in Victoria, Texas, offers courses leading to more than 80 academic programs in the schools of Arts & Sciences; Business Administration; and Education, Health Professions & Human Development. UHV provides face-to-face classes at its Victoria campus, as well as an instructional site in Katy, Texas, and online classes that students can take from anywhere. UHV supports the American Association of State Colleges and Universities Opportunities for All initiative to increase awareness about state colleges and universities and the important role they have in providing a high-quality and accessible education to an increasingly diverse student population, as well as contributing to regional and state economic development.