Close
American Book Review announces authors for Spring Reading Series
The spring 2013 University of Houston-Victoria American Book Review Reading Series will feature authors who specialize in poetry, crime drama and the lives of Mexican and Cuban Americans.  
The nationally recognized series completes its seventh year with an eclectic group of authors who have rich writing, teaching and cultural experiences.  
 "These distinguished authors will expose UHV faculty, staff and students, as well as the community, to a wide variety of writing genres and styles," said Jeffrey Di Leo, ABR editor/publisher and dean of the UHV School of Arts & Sciences. "This promises to be another enlightening semester. I look forward to welcoming these authors to our university and city."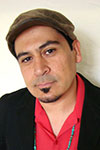 Tim Z. Hernandez
The lineup is punctuated by the winner of the 2006 American Book Award. Tim Z. Hernandez, who will visit on April 25, won the prestigious award for "Skin Tax," his debut collection of poetry.  
"What made that accomplishment unique was that Hernandez was a former painter who later shifted his career to writing and performance art," said Jeffrey Sartain, ABR managing editor and lecturer for the UHV School of Arts & Sciences. "In addition to his writing and teaching, he has collaborated with a Grammy award-winning classical composer and recorded a poem that was released on an album of a Latin hip-hop band. Needless to say, this should be a highly entertaining reading."  
Hernandez's performances have been featured at the Getty Center, Denver Center for the Performing Arts, Dixon Experimental Theater in NYC and many other venues. His debut novel, "Breathing, In Dust," received the 2010 Premio Aztlán Prize in fiction from the National Hispanic Cultural Center in Albuquerque. He lives in Colorado and works for the state affiliate of the National Library of Congress.  
Other writers for the UHV/ABR Spring Reading Series will be: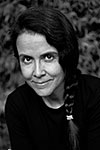 Naomi Shihab Nye
Naomi Shihab Nye, Jan. 31 – Nye is an award-winning poet, novelist and songwriter. Her work gives voice to her experience as an Arab American through poems about heritage and peace that overflow with a humanitarian spirit. Born to a Palestinian father and an American mother, she has lived in Palestine and Israel. She now resides in San Antonio. Nye is the author of numerous books of poems, including "You and Yours," which received the Isabella Gardner Poetry Award. She also has written "19 Varieties of Gazelle: Poems of the Middle East," "Fuel," "Red Suitcase" and "Hugging the Jukebox."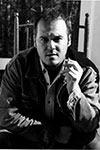 Manuel Martinez
Manuel Martinez, Feb. 21 – Martinez is a novelist, literary critic and college professor. The author of "Crossing," "Drift" and "Day of the Dead," his fiction writing primarily is about the lives of Mexican Americans and Mexican immigrants. He often explores the themes of contemporary urban life, migration and dislocation in his work. A San Antonio native, Martinez is a professor of American and Chicano literature at Ohio State University in Columbus.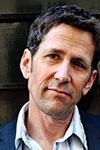 Jess Walter
Jess Walter, March 21 – Walter is a journalist and novelist who specializes in true crime subjects, such as serial killings and the O.J. Simpson trial. He has worked as an investigative reporter for the Washington Post, Boston Globe, Spokane Spokesman-Review and Newsweek. He has written five novels and two nonfiction books, one of which, "Every Knee Shall Bow: The Truth and Tragedy of Ruby Ridge and the Randy Weaver Family," was adapted into a movie. His 2005 novel, "Citizen Vince," won the Edgar Allan Poe award for best novel by the Mystery Writers of America.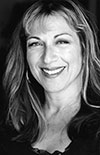 Cristina García
Cristina García, April 11 – García is a distinguished journalist and fiction writer who has served as an important Cuban American voice in American literature. Garcia left Time magazine in the early 1990s to write her first book, "Dreaming In Cuba," which chronicles three generations of a Cuban family. The novel was a finalist for the National Book Award. García was born in Cuba, though her family left when she was a young girl. She has published four other novels and three books for young adults. She is a professor and chairwoman of creative writing at Texas State University.  
All five authors will give free talks at noon in the Alcorn Auditorium of UHV University West, 3007 N. Ben Wilson St. The public is invited to attend, and light refreshments will be served. Authors will be available after each reading to sign copies of their books, which can be purchased at the events.  
Authors who are part of the Spring Reading Series will attend roundtable discussions with UHV faculty and students, make classroom visits to area schools and attend receptions hosted by Friends of ABR patrons while they are in Victoria. Podcasts of the lectures are available at www.americanbookreview.org.  
ABR is a nonprofit, internationally distributed literary journal that is published six times a year. It began in 1977, moved to UHV in 2007 and has a circulation of about 8,000. The journal specializes in reviews of works published by small presses.  
For more information about the UHV/ABR Reading Series, call Sartain at 361-570-4254 or visit www.americanbookreview.org.
The University of Houston-Victoria, located in the heart of the Coastal Bend region since 1973 in Victoria, Texas, offers courses leading to more than 80 academic programs in the schools of Arts & Sciences; Business Administration; and Education, Health Professions & Human Development. UHV provides face-to-face classes at its Victoria campus, as well as an instructional site in Katy, Texas, and online classes that students can take from anywhere. UHV supports the American Association of State Colleges and Universities Opportunities for All initiative to increase awareness about state colleges and universities and the important role they have in providing a high-quality and accessible education to an increasingly diverse student population, as well as contributing to regional and state economic development.