Close
Transatlantic conference at UHV to explore global relevance of migration
The histories of Muslims in Germany and Mexican Americans in the U.S. are different and complex, but each are portrayed as the fastest growing minority group in their respective countries.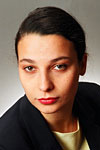 Riem Spielhaus
A Nov. 15 to 17 conference at the University of Houston-Victoria will launch a conversation about the migration, globalization and integration that German Muslims and Mexican Americans have faced. One group is seen through the filter of religion, while the other is viewed through national background and language, said Riem Spielhaus, a conference organizer and a research fellow at the Erlangen Centre for Islam and Law in Europe of the Friedrich-Alexander University Erlangen-Nuremberg in Germany.
"Even though scholars have explored parallels in both the situation and perception of Muslims in Germany and Mexicans in the U.S., this work has not yet been followed up by a substantial attempt to systematically contrast the two experiences," she said. "Hence, this conference will involve a mix of participants from academia and the arts to examine these two groups' stories in context."
A number of scholars, teachers and artists from Germany and across the U.S. will be in Victoria for the conference titled "'We Called for Workers but People Came': Muslims in Germany and Mexicans in the United States."
The event will begin Nov. 15 with a welcome dinner. A number of panels and discussion sessions are scheduled for Nov. 16 and 17 in the Alcorn Auditorium of UHV University West, 3007 N. Ben Wilson St. Those sessions are free and open to the public.
One session will feature Dominican American writer Nelly Rosario and popular German Muslim blogger and freelance journalist Kübra Gümüsay. Both will present readings and lead a discussion. Another session will be led by authors and UHV English lecturers Diana López and Rene Perez.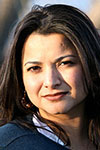 Macarena Hernández
Spielhaus and Macarena Hernández, the Victoria Advocate Endowed Professor of the Humanities at UHV, put together the conference to explore issues such as education, identity and media coverage of the two groups. Hernández said they are attempting to dismiss all the ethnic labels that don't leave room to explore complexities.
"Too often, communities in both Europe and the U.S. are seen as these monolithic groups, but in reality, they are very complex," she said. "In the U.S., we often talk about Latinos, and that includes people with very different histories. The objective of this conference is to create an understanding about the global relevance through individual experiences of migration, globalization and integration."
Hernández said the conference wouldn't be possible without a generous grant from the German Marshall Fund and the Bosch Foundation. The money was used to plan the conference and cover some of the materials and travel expenses.
In association with the conference, Hernández and Spielhaus plan to launch a multimedia website containing interviews from scholars, artists and overall coverage of the conference. The materials will be disseminated to nonprofit organizations and school districts so teachers can have tools to explore the issues with their students.
"In this Internet-driven world, we should be creating global citizens in our schools, especially for students who don't have the means to travel or the opportunity to be exposed to different cultures because of where they live," Hernández said. "I think it's important for those students to see themselves in a global context."
Three teachers from El Paso have been invited to the conference. The teachers already have brought Mexican American literature into the classroom. Hernández encourages teachers to also bring the story of Muslims in Europe into class conversations.
"There are so many universal truths to all of our stories," Hernández said. "Studying these narratives allows students to see themselves in a much broader context that transcends ethnic lines and really gets to the human story."
UHV students have been involved with planning the conference, and they will document the discussions through interviews, panel summaries and videos.
Hernández, who is teaching "Intercultural Communication" at UHV this semester, said it's beneficial for students to experience the conference.
"In the course, many students have written about how they live in isolation because they don't interact with other groups," Hernández said. "It's important to create the space to have these conversations. This conference is designed to connect the dots and start conversations."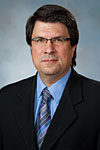 Jeffrey Di Leo
Jeffrey Di Leo, dean of the UHV School of Arts & Sciences, said this was a great example of a faculty member teaming up with other scholars to bring a major conference to the university.
"Events such as these enhance the overall quality of education at UHV," he said. "Bringing in an international conference with scholars from across the globe shows how far we have come as a destination university."
For more information about the conference, visit www.uhv.edu/transatlanticconversation.
The University of Houston-Victoria, located in the heart of the Coastal Bend region since 1973 in Victoria, Texas, offers courses leading to more than 80 academic programs in the schools of Arts & Sciences; Business Administration; and Education, Health Professions & Human Development. UHV provides face-to-face classes at its Victoria campus, as well as an instructional site in Katy, Texas, and online classes that students can take from anywhere. UHV supports the American Association of State Colleges and Universities Opportunities for All initiative to increase awareness about state colleges and universities and the important role they have in providing a high-quality and accessible education to an increasingly diverse student population, as well as contributing to regional and state economic development.