Close
UHV, TimeGate expand partnership with new gaming certificate
The University of Houston-Victoria will team up with TimeGate Studios to begin offering the first industry-certified post baccalaureate gaming certificate in the nation.
Starting in the fall, students with an undergraduate degree can earn a gaming certificate from UHV by completing courses, exams and projects.
The certificate will be certified by TimeGate Studios, a world-class studio headquartered in Sugar Land. Since its founding in 1998, TimeGate has released numerous successful video game launches across multiple game platforms such as Xbox 360, PlayStation 3 and PC. The company's video game credits are vast, including the upcoming "Aliens: Colonial Marines," scheduled to be released in the spring of 2013.
Alireza Tavakkoli
"TimeGate is one of the top companies in the gaming industry in the state," said Alireza Tavakkoli, a UHV assistant professor of computer science and director of the university's digital gaming and simulation program. "Their standards are high. This certificate will not just be a piece of paper. It will have an impact on the ability of students to secure a job in the gaming or film industry."

Adel Chaveleh
The game development industry can be difficult for new talent to break into because it demands that new employees hit the ground running on day one, said Adel Chaveleh, president and CEO of TimeGate Studios.
"Students from traditional art and computer science programs often lack the industry-specific training and experience to convince employers that they're a cut above their peers," he said. "The expert knowledge and portfolio-building class work offered by this certificate will give UHV students a unique advantage in nailing a job within this highly competitive industry."
In 2007, UHV began a bachelor's program in computer science with a digital gaming and simulation concentration. The program is designed for students who want to advance their knowledge of modern game design and work with a variety of professionals – from artists to writers to programmers – to bring the vision for an interactive game or media product to life.
UHV and TimeGate entered into a partnership in 2011 that paved the way to form a cutting-edge motion capture studio, which has become a training center for UHV student interns.
Tavakkoli said the gaming certificate idea grew out of the existing partnership with TimeGate.
"Our students already are getting industry-level training," he said. "They are assigned a mentor. On a weekly basis, they get supervision from a lead designer, producer or programmer. The students develop a game during the internship. This year, they are creating a game for the Android market."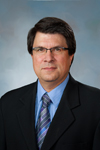 Jeffrey Di Leo
Jeffrey Di Leo, dean of the UHV School of Arts & Sciences, said the gaming certificate was a natural next step.
"We are delighted to expand our partnership with TimeGate," he said. "The feedback we have received from our student interns and from TimeGate leaders has been overwhelmingly positive. This is a logical extension because it will give our students even more real-world experience, increasing the value of their education and preparing them for careers in the industry."
Since employers are looking for work experience, Tavakkoli said the certificate has the potential to give students a leg up when applying for employment after graduating.
"This way, our students will be able fill up their portfolios while still in school," he said. "It shows promise to potential employers because a leader in the gaming industry deemed these students worthy of this certificate."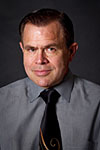 Jeffrey Cass
Jeffrey Cass, UHV provost and vice president for academic affairs, said the certificate expands the university's outreach and connects students with their industry's workforce.
"Partnerships such as this one strength our relationship with the business community and allow our students to connect with professionals in business settings," he said.
To earn the certificate, students will have to complete 15 credit hours with a minimum 3.0 grade-point average. They also will have to pass a comprehensive exam, complete a project for TimeGate and give an oral presentation about the project. The courses are in three areas: animation and art design; programming and artificial intelligence; and networking and multiplayer games.
In animation and art design, students will learn how to use industry-level software tools to create characters and objects in games, animation sequences and motion capture. In programming, students will learn how to move a character and critical-decision making techniques. For networking, students will learn the architecture for networks in multiplayer games like "World of Warcraft."
Tavakkoli said the courses already are being offered this school year, but the certificate program will begin in the fall.
To be eligible for the certificate, UHV students must have a bachelor's degree in a computer science or applied arts and sciences program. The certificate program also is open to qualified students who earned related bachelor's degrees from other universities.
UHV seniors within 12 hours of graduation for an undergraduate degree can get a jump-start on the certificate by taking some of the necessary classes.
"This way, they won't have to wait until commencement to start earning credits for the gaming certificate," Tavakkoli said.
For more information, contact Tavakkoli at 361-570-4204 or tavakkolia@uhv.edu. For more information about TimeGate Studios, visit www.timegate.com.
The University of Houston-Victoria, located in the heart of the Coastal Bend region since 1973 in Victoria, Texas, offers courses leading to more than 80 academic programs in the schools of Arts & Sciences; Business Administration; and Education, Health Professions & Human Development. UHV provides face-to-face classes at its Victoria campus, as well as an instructional site in Katy, Texas, and online classes that students can take from anywhere. UHV supports the American Association of State Colleges and Universities Opportunities for All initiative to increase awareness about state colleges and universities and the important role they have in providing a high-quality and accessible education to an increasingly diverse student population, as well as contributing to regional and state economic development.