Close
UHV Provost's Lecture Series to celebrate famous Victoria civil rights activist
The community and religious upbringing Casey Hayden experienced as a child growing up in Victoria gave her a sense of fairness that pushed her to become one of the few young, white women leaders in the 1960s civil rights movement.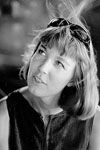 Casey Hayden
Hayden's national role in fighting for equality will be the featured topic at the University of Houston-Victoria inaugural Provost's Lecture Series on Jan. 24. Wesley Hogan, an award-winning author and professor at Virginia State University, will discuss how Hayden's early roots in Victoria and at the University of Texas in Austin shaped her beliefs.  
The lecture will take place at noon in the Alcorn Auditorium of UHV University West, 3007 N. Ben Wilson St. The event is sponsored by UHV and the African American Chamber of Commerce. It is free and open to the public.  
The Provost's Lecture Series was started to bring more opportunities for scholarly discussion about the rich history of Victoria. This allows current residents to know more about the important roles other Victorians have played in this country, said Jeffrey Cass, UHV provost and vice president for academic affairs.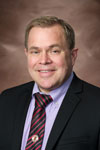 Jeffrey Cass
"Universities need to promote history more," he said. "It's an important area of our culture and a reminder of our past. We plan to offer more lectures like this in the future so Victoria residents can learn about the rich history of this region."  
Hal Smith, history and humanities professor and the history program director in the UHV School of Arts & Sciences, agreed that people need to know more about the unsung heroes of the area.  
"Casey Hayden is the story of the unknown Victorian," he said. "She is well known in other parts of the U.S. and was a major part of not only the civil rights movement, but also women's liberation."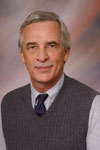 Hal Smith
Hayden was involved with the nonviolent civil rights movement to end segregation in the 1960s. Her leadership with the Students for a Democratic Society and Student Nonviolent Coordinating Committee included organizing freedom rides, African American voter registrations, fundraising and peaceful demonstrations.  
But as a woman, Hayden saw that traditional gender roles still happened inside the organizations, Hogan said.  
"It was ironic that in this very liberating environment of the civil rights movement where women were treated with a great deal of respect as political thinkers, there was this expectation that the women still did the cooking, cleaning and typing," she said. "But because Casey was encouraged to take on a full-range of political and public roles, which was very rare for women of any age in the South, she felt free to ask why women were expected to do certain roles."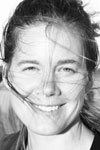 Wesley Hogan
In 1965, Hayden and Mary King co-wrote "Sex and Caste," a memo drawing parallels between the racial equality they were fighting for and women's rights within their organizations. The two argued that women were not given equal job responsibilities within the civil rights movement.
They wanted to open dialogue with other women in the civil rights movement, and in doing so, have been credited with launching the modern feminist movement.   While she inadvertently launched the new phase of women's liberation, Hayden did not go on to lead that movement.  
"Casey sees the memo as something she's proud of, but also as simply an outgrowth of what she believes is the most fundamental movement in the country – fighting for racial equality," Hogan said.  
Hayden left the Student Nonviolent Coordinating Committee after it moved away from the nonviolent vision of black and white together. She went on to help start Vermont's early communal living movement and the first Hindu ashram in San Francisco. Hayden currently resides in Tucson, Ariz., where she continues the fight for social justice.  
Hayden is unable to attend the UHV event because of health reasons but said she appreciates the university hosting Hogan for this lecture.  
"I hope Victorians will see Dr. Hogan's visit as an honor to our friendly and egalitarian small-town values, which I have tried to carry forward in my life," she said. "My values in the southern freedom movement and in my later writings on gender, which sparked women's liberation within the larger emerging women's movement, were and are rooted in Victoria, in my mother's family home for four generations, in our schools and especially in the First Presbyterian Church, where I learned God loved us all equally."  
Hayden, born Sandra Cason, has lineage that goes back to the founding of Victoria through the Weisiger family. Her grandfather was a county sheriff in Victoria for nearly two decades, and her great-grandfather was in the Texas Senate.  
Hayden said many women in Victoria set positive examples for her, including her mother, Eula Weisiger Beams, who raised Hayden as a single parent and did not choose friends based on ethnicity or skin tone; and Mary Frances McCall, a leader in integrating Victoria's public schools. Norma Jean Barber, her journalism teacher at Patti Welder High School, also set a good example for her. Barber first introduced the concept of legal segregation to Hayden and gave Hayden her first experience with publishing by working on the Stingaree student newspaper.  
Hogan has studied Hayden and the social movements of the 1960s for nearly 20 years. She has written extensively on the subjects and is involved with an ongoing biography project about Hayden. During her visit, Hogan will meet with UHV classes and attend a reception hosted by UHV President Phil Castille.  
"One thing that just fascinates me about Casey is that she is a philosopher who came from the post-World War II era that questioned how to live a life that supported the belief in justice, equality and love for humans after the wake of the Holocaust," Hogan said. "Casey decided that not only did she have to explore these questions, she also had to live them. She tries to figure out what the best way to live is and then walks her talk."

The University of Houston-Victoria, located in the heart of the Coastal Bend region since 1973 in Victoria, Texas, offers courses leading to more than 80 academic programs in the schools of Arts & Sciences; Business Administration; and Education, Health Professions & Human Development. UHV provides face-to-face classes at its Victoria campus, as well as an instructional site in Katy, Texas, and online classes that students can take from anywhere. UHV supports the American Association of State Colleges and Universities Opportunities for All initiative to increase awareness about state colleges and universities and the important role they have in providing a high-quality and accessible education to an increasingly diverse student population, as well as contributing to regional and state economic development.