Close
UHV to become 500th chapter of international nursing honor society
When the University of Houston-Victoria School of Nursing is awarded its charter next month during an on-campus ceremony, UHV will join 499 other universities worldwide as chapters of the only international nursing honor society.  
Sigma Theta Tau International, an organization of nurse leaders, scholars and researchers, has granted UHV the society's 500th chapter, which will be known as Phi Chi. The name is based on the honor society's numbering sequence.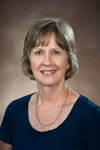 Jere Hammer
Jere Hammer, a UHV assistant professor of nursing who will serve as Phi Chi president, said being the 500th chapter adds to the excitement.  
"It's like a good fortune cookie," she said. "It's so even and round. We wanted to keep that number because it seems like a special position in the international organization."  
The charter ceremony will be at 6 p.m. Feb. 15 in the University Center Multi-Purpose Room, 3007 N. Ben Wilson St. At that time, members will be formally inducted. A reception will follow.  
"The event is scripted and very ceremonial," Hammer said. "It will include a special guest speaker from Sigma Theta Tau."  
The ceremony caps a three-year application process directed by UHV School of Nursing faculty and alumni.  
Kathryn Tart, founding dean of the UHV School of Nursing, said having a Sigma Theta Tau chapter was a dream of the faculty since the university began its nursing program in 2006. It's also something the nursing community requested.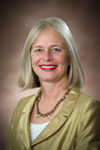 Kathryn Tart
"Hospital directors have called to ask if we have a chapter," Tart said. "This has always been something I supported. It's the only international honor society in our profession. There's nothing else like this."  
Sigma Theta Tau was founded in 1922 and has chapters in 86 countries. The organization just celebrated its 90th year and has about 130,000 active members. The society contributes more than $200,000 annually to nursing research through grants, scholarships and monetary awards.  
UHV School of Nursing officials began the process of establishing a chapter after the school's programs received accreditation in March 2010 from the Commission for Collegiate Nursing Education.  
The School of Nursing Honors Society was formed in fall 2010. To receive a charter and name from Sigma Theta Tau, a school must form an honor society, have 50 members for its first year, and 50 members must renew the following year. UHV partnered with the leadership team of the Beta Beta Houston Texas Woman's University Chapter of Sigma Theta Tau during the application process.  
"Beta Beta members took us under their wings," Hammer said. "We went to several of their meetings, and they included us in their events. That's why our fledging organization had some muscle to do some things in continuing education."  
Hammer said there will be more than 200 inductees at the charter ceremony, including faculty, students and alumni. To be a member of Phi Chi, Registered Nurse to Bachelor of Science in Nursing students and Second Degree BSN students must complete at least half of the nursing curriculum, compile a 3.0 grade-point average or higher and rank in the top 35 percent of their graduating class.  
For Master of Science in Nursing students, the requirements are completion of at least 25 percent of the curriculum and a minimum 3.5 GPA.  
Ginger Blomstrom, an assistant clinical professor, will be the Phi Chi vice president. Sandra McNeely, an assistant clinical professor of nursing, will serve as secretary, while Lisette Barton, an assistant professor, will be the counselor. Patti Goehring, a UHV RN to BSN and MSN alumna from Hallettsville, will be the treasurer. UHV alumnus Antonio Garcia will be the governance chair, and Deidra Teoh, another UHV alumna, will be the leadership succession chair.  
Tart thanked the leadership team and other faculty members and alumni for making the chapter a reality.  
"This is a pinnacle event for a nursing school," Tart said. "Our alumni and faculty really worked hard to make this happen. It's a wonderful milestone."  
For more information about the UHV School of Nursing, contact Janá DeBow at 877-570-4848, ext. 4370, or visit www.uhv.edu/nursing.
The University of Houston-Victoria, located in the heart of the Coastal Bend region since 1973 in Victoria, Texas, offers courses leading to more than 80 academic programs in the schools of Arts & Sciences; Business Administration; and Education, Health Professions & Human Development. UHV provides face-to-face classes at its Victoria campus, as well as an instructional site in Katy, Texas, and online classes that students can take from anywhere. UHV supports the American Association of State Colleges and Universities Opportunities for All initiative to increase awareness about state colleges and universities and the important role they have in providing a high-quality and accessible education to an increasingly diverse student population, as well as contributing to regional and state economic development.