Close
Five UHV business faculty earn recognition for achievements
The University of Houston-Victoria School of Business Administration has named a quintet of faculty members as its 2013-2014 Partnership Professors for their professional accomplishments.  
Danny Chiang, June Lu, Rupak Rauniar, Barjinder Singh and Jun Yang recently were chosen as Partnership Professors for the 2013-2014 academic year. Each will be listed as the Partnership Professor of his or her respective discipline and will receive $3,000 in research support.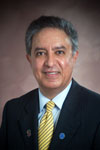 Farhang Niroomand
"Each of these scholars was recommended because of his or her outstanding performance in teaching, research and service during the past year," said Farhang Niroomand, dean of the UHV School of Business Administration. "I want to extend my congratulations to these faculty members on being chosen as Partnership Professors."  
The School of Business Administration launched the Partnership Professor awards last year to recognize the exceptional achievements of faculty, and facilitate ongoing research and other scholarly efforts.  
Here's a closer look at the recipients: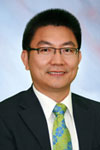 Danny Chiang
Wei-Chih "Danny" Chiang, an assistant professor, will be the Partnership Professor of Accounting. Chiang has taught accounting classes since 2010 at UHV.  
"I am really honored to receive the Partnership Professorship," Chiang said. "Since I joined the faculty at UHV, my accounting colleagues have shown their collegiality and provided a lot of support to strengthen our accounting programs."  
Chiang's research interests focus primarily in the area of tax accounting. His specialties are court case analysis, tax policy and behavioral tax. Chiang said the stipend will help him collect more data. He would like to conduct some surveys to investigate the relationship between taxpayers' perception of the fairness of the tax system and their tax compliance behaviors.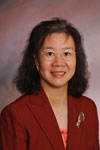 June Lu
June Lu, a management professor, will be the Partnership Professor of Management Information Systems. Lu joined the UHV School of Business Administration in 2000. She has taught management information systems as a core Master of Business Administration course and seminars in electronic commerce and health care information systems management.  
"Being named a Partnership Professor is an official recognition of my work and achievement in research through these years at UHV," Lu said.  
Lu has published articles in technology, electronic commerce and online education. A paper she served as the first author on about wireless mobile data service in China won a 2012 Emerald Management Reviews Citation of Excellence Award. Lu said the partnership professor title could help bring better research opportunities for her and her colleagues.  
"I take it as a great honor, and I would like to live up to the higher standard that comes along with the honor," she said. "I will continue to try to be a good role model as a professor."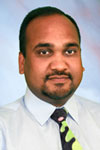 Rupak Rauniar
Rupak Rauniar, an assistant professor of management, will be the Partnership Professor of Operation Management. Since 2010, Rauniar has taught strategic management, operations and supply chain management to business students at UHV.  
Rauniar said he appreciates the School of Business Administration for its initiatives to raise and recognize the standards and quality of faculty research activities.  
"I feel honored for being recognized for my research work along with my colleagues," he said.  
Rauniar's research interests are primarily in e-commerce and information systems, new product development, project management and knowledge integration. He is looking into some specialized trainings and conferences that can help him build additional skills and competencies in areas related to supply chain.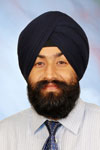 Barjinder Singh
Barjinder Singh, an assistant professor of management, will be the Partnership Professor of Management. He has taught courses in organizational behavior, staffing and compensation since 2011 at UHV.  
"It is indeed a great honor for me to be selected as a recipient of this professorship award," he said. "I am thankful to the awards committee for recommending my name and to the dean for conferring this honor on me."  
Singh researches a variety of topics within the fields of organizational behavior and human resource management. He has presented his research at national and international academic conferences.  
"The money associated with this award will provide an impetus to my ongoing research efforts," Singh said.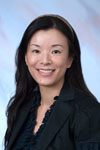 Jun Yang
Jun Yang, an assistant professor of marketing, will be the Partnership Professor of Marketing. Since 2009, Yang has taught courses at UHV in the areas of marketing management, marketing research, global marketing and Internet marketing. She won the 2012 Spring Teaching award from Bloomberg BusinessWeek.  
"The School of Business Administration has so many outstanding scholars, and I am truly honored to receive this recognition," she said. "I have been collaborating with some of my great colleagues here since I joined UHV. I especially would like to express my appreciation toward the SBA administration for its support of research and teaching."  
Yang's research interests include e-marketing, network effects, new product diffusion, online social networking and pharmaceutical marketing. She plans to use the award money to continue her research projects in e-marketing and mobile marketing.
The University of Houston-Victoria, located in the heart of the Coastal Bend region since 1973 in Victoria, Texas, offers courses leading to more than 80 academic programs in the schools of Arts & Sciences; Business Administration; and Education, Health Professions & Human Development. UHV provides face-to-face classes at its Victoria campus, as well as an instructional site in Katy, Texas, and online classes that students can take from anywhere. UHV supports the American Association of State Colleges and Universities Opportunities for All initiative to increase awareness about state colleges and universities and the important role they have in providing a high-quality and accessible education to an increasingly diverse student population, as well as contributing to regional and state economic development.