Close
ABR author puts human touch on social issues
Manuel Martinez's 2003 book about a troubled young man who ran away from San Antonio to find his estranged mother in Los Angeles still resonates with younger readers today.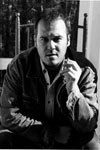 Manuel Martinez
"Drift" was selected by the American Library Association as one of the 100 Best Books of the Year in 2004 and its author will be the next speaker in the University of Houston-Victoria/American Book Review Spring Reading Series. Martinez is amazed the book has held up so well during the past decade.  
"I think I struck a chord in that book," Martinez said. "I still get letters and emails from young people about it. I think they relate that the protagonist is in a really chaotic, confusing, lonely place."  
Martinez will read from "Los Duros" and a yet-to-be-named novel at noon Feb. 21 in the Alcorn Auditorium of UHV University West, 3007 N. Ben Wilson St. The public is invited to attend the free event, and light refreshments will be served.  
The soon-to-be released "Los Duros" takes place in the Palm Springs area of California in a neighborhood where Martinez has spent the past few summers working with children of migrant workers. He said the environment is unusual because of its location within one of the wealthiest areas of the country.  
"The migrant workers live in these terrible conditions and do the work during the day in the richest area," he said. "It brings together polar opposites of America."  
Martinez is an associate professor of American and Chicano literature at Ohio State University in Columbus. He also is a novelist and literary critic who often explores the themes of contemporary urban life, migration and dislocation.  
Martinez said his writing relates to people who were around him while he was growing up in a working class neighborhood on the west side of San Antonio. He writes about social issues and the alienation of Chicanos.  
 "My grandparents were migrant workers, and I still very much am tied to that community," he said. "I write about those people."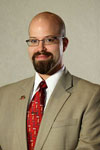 Jeffrey Sartain
ABR Managing Editor Jeffrey Sartain said Martinez's work speaks to the moment while addressing some big, universal themes.  
"He'll speak to human stories and important social issues," said Sartain, who was a doctorate student at Indiana University when Martinez was on the faculty. "He will humanize these stories in ways that people might not expect."  
Martinez's first novel, "Crossing," is based on a true event. The main character is Luis Lomos, a 16-year-old boy from a small Mexican town. Luis attempts to travel to the U.S. in a railroad car with a dozen other undocumented workers. On the train he meets an old man named Berto Morales who has a terrible secret that he thinks he must confess before he dies.  
A dozen years later, Martinez wrote a prequel to the book. In "Day of the Dead," Berto Morales is the narrator. Set in between the Day of the Dead in 1912 and 1913, Morales searches for the murderer of his pregnant wife during the Mexican Revolution. After meeting an idealistic widow and lending the last of his compassion to protect her young daughter from military harm, he becomes a paid soldier in Pancho Villa's army.  
 "When I finally decided to write 'Day of the Dead,' I did a fair amount of research and ended up writing a historical work," he said. "I'm not usually a plot-oriented writer, but for this novel, there was a plot and arc. I had to start thinking about who are the power players and what kind of philosophical agreements were behind the war itself."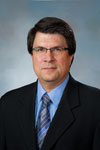 Jeffrey Di Leo
Jeffrey Di Leo, ABR editor and publisher, and dean of the UHV School of Arts & Sciences, said Martinez does an incredible job getting the details and feel of the setting right.  
"He knows how to do research," Di Leo said. "It's not just an exercise for him. He understands the pay off in the level of detail and craftsmanship."  
Beyond being a prequel, Martinez said "Day of the Dead" was his response to the Iraq War.  
"I was opposed to the war, and it was bothering me, but I didn't want to write a book directly about the Iraq war," he said. "I wanted to write a book about war in general, and Berto's character became the embodiment of this confused response to violence."  
Martinez also wrote "Countering the Counterculture: Rereading Postwar American Dissent from Jack Kerouac to Tomás Rivera." He analyzed the Beat Movement with Chicano authors and activists, comparing the way they articulated social and political perspectives.  
Last year, Martinez was named the Dobie Paisano Writing Fellow by the Texas Institute of Letters. With that honor came a four-month visit as the occupant of the Dobie Paisano Ranch, a 250-acre Hill Country retreat. Martinez said he's more of a city person, but he was blown away by this country experience.  
"Before I knew it, I was hiking, and I really got into the zone where I felt much more in touch with the writing process," he said. "I think when you're isolated, you have much longer periods to think about things."  
Other writers scheduled for the Spring Reading Series are:
Jess Walter, March 21 – Walter is a journalist and novelist who focuses on true crime subjects, such as serial killings and the O.J. Simpson trial. He has worked as an investigative reporter for the Washington Post, Boston Globe, Spokane Spokesman-Review and Newsweek.  
Cristina García, April 11 – García is a distinguished journalist and fiction writer who has served as an important Cuban American voice in American literature. She left Time magazine in the early 1990s to write her first book, "Dreaming in Cuba," which was a finalist for the National Book Award.  
Tim Z. Hernandez, April 25 – Hernandez was the winner of the 2006 American Book Award for "Skin Tax," his debut collection of poetry. In addition to his writing and teaching, he has collaborated with a Grammy award-winning classical composer and recorded a poem that was released on an album of a Latin hip-hop band. 
While they are in Victoria, authors who are part of the UHV/ABR Reading Series attend roundtable discussions with university faculty and students, make classroom visits to area schools, give lectures open to the community and go to receptions hosted by Friends of ABR patrons.  
ABR is a nonprofit, internationally distributed literary journal that is published six times a year. It began in 1977, moved to UHV in 2007 and has a circulation of about 8,000. The journal specializes in reviews of works published by small presses.  
For more information about the UHV/ABR Reading Series, call Sartain at 361-570-4254 or go to www.americanbookreview.org.
The University of Houston-Victoria, located in the heart of the Coastal Bend region since 1973 in Victoria, Texas, offers courses leading to more than 80 academic programs in the schools of Arts & Sciences; Business Administration; and Education, Health Professions & Human Development. UHV provides face-to-face classes at its Victoria campus, as well as an instructional site in Katy, Texas, and online classes that students can take from anywhere. UHV supports the American Association of State Colleges and Universities Opportunities for All initiative to increase awareness about state colleges and universities and the important role they have in providing a high-quality and accessible education to an increasingly diverse student population, as well as contributing to regional and state economic development.