Close
UHV to host lecture about federal government careers
Getting a job with the U.S. federal government can seem overwhelming and confusing, but Ayesha Edwards-Kemp will clear things up Wednesday during her visit to the University of Houston-Victoria.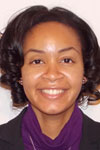 Ayesha Edwards-Kemp
Edwards-Kemp, a management and program analyst in the Office of Innovation and Improvement at the U.S. Department of Education, is a volunteer with Partnership for Public Service. This nonprofit organization works to revitalize the federal government by inspiring a new generation to serve through programs like the Call to Serve Speakers Bureau.  
The Call to Serve Speakers Bureau is comprised of employees from different federal agencies who talk to college students about what it means to be a federal employee, the realities of working for the federal government and the benefits available.  
Edwards-Kemp will present a lecture at noon in the Alcorn Auditorium of UHV University West, 3007 N. Ben Wilson St. This event is free and open to the public.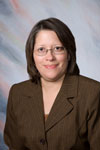 Eunice Mesa
"We are excited to have Ms. Edwards-Kemp visit our university and give our students an inside look at what it's like to work for the federal government," said Eunice Mesa, UHV Career Services manager. "With baby boomers retiring, there are a lot of new opportunities for the younger generations to work for the federal government. It will be good for our students and the interested public to come and learn how they can get their foot in the door."  
While visiting Victoria, Edwards-Kemp also will speak to several UHV and Victoria College students during their classes. She'll briefly talk about the benefits of working for the government and discuss how to apply for an internship or a job.  
 "A unique thing about the federal government is that there are offices and jobs around the country," she said. "If you are tied to a certain area, there's probably a federal agency nearby – especially if you live near a larger metropolitan area."  
There also are job opportunities in the federal government that people might not be aware of, Edwards-Kemp said.  
"The federal government is similar to a university, where there are different departments with different job openings," she said. "In each federal agency, some employees are the experts in that field, while others look at it from a business standpoint – lawyers, administrators and support staff. So if someone thinks their content knowledge won't fit with a certain agency, it probably will because each agency needs several different types of people to get the work done."  
The process of getting a job in the federal government is different than most other job searches. All prospective employees apply for open positions through www.usajobs.gov, a job repository for the federal government.  
"It can feel more intense because you send in your resume, and you don't know if it reached the right person,"  Edwards-Kemp said. "Not having a person related to the job that you can contact at first can be hard. But your resume, cover letter and the survey you fill out for each specific job helps the hiring manager determine if you have the right knowledge and ability for that specific position."  
Edwards-Kemp will explain to lecture attendees the process of applying for a job using the website, give tips and answer questions.  
She said the benefits of working for the federal government are great. Federal employees have a good pay rate, and because federal pay rates are public, those applying for a job can see exactly what their minimum and maximum pay could be for that job, she said.  
"I like working for the federal government because there are good opportunities," she said. "I've been able to do a lot of different things that add to my resume but make it so I haven't been doing the exact same thing all these years."  
Edwards-Kemp has worked for the federal government for nearly six years. She's been a part of the Call to Serve Speakers Bureau for more than three of those years. Before joining the U.S. Department of Education, Edwards-Kemp managed scholarship programs and worked in the Career Center at the University of Maryland.  
One thing Edwards-Kemp stresses is that people aren't restricted to jobs only related to their degree. Earning a bachelor's degree in English didn't limit her to jobs only in English.  
"I knew what I didn't want to do for a job, but I had a hard time articulating what exactly I did want to do," she said. "Stepping away from the classroom allowed me to figure things out and know that the job I had when I first graduated didn't have to be what I did for the rest of my life. It could be building blocks to lead me to a career, which ended up being with the U.S. Department of Education."  
For more information about the Partnership for Public Service event, contact Mesa at mesae@uhv.edu or 361-570-4369.
The University of Houston-Victoria, located in the heart of the Coastal Bend region since 1973 in Victoria, Texas, offers courses leading to more than 80 academic programs in the schools of Arts & Sciences; Business Administration; and Education, Health Professions & Human Development. UHV provides face-to-face classes at its Victoria campus, as well as an instructional site in Katy, Texas, and online classes that students can take from anywhere. UHV supports the American Association of State Colleges and Universities Opportunities for All initiative to increase awareness about state colleges and universities and the important role they have in providing a high-quality and accessible education to an increasingly diverse student population, as well as contributing to regional and state economic development.