Close
Faculty to present findings at UHV Research Day
A trio of University of Houston-Victoria faculty members will demonstrate during UHV Research Day on April 4 how they put $10,000 research grants to good use.
UHV assistant professors Jun Yang, Dmitri Sobolev and Hongyu Guo have been researching three different subjects – social media for retailers, archaea in coral reefs and swarm intelligence. During Research Day, they will share what their research has uncovered and why the results are significant.
The presentations will be from 10:30 a.m. to noon in the UHV University Center Multi-Purpose Room, 3007 N. Ben Wilson St. Each assistant professor will give a 20-minute presentation and then answer questions from the audience. The event is free and open to the public.
The UHV Office of the Provost has awarded summer research grants the past four years to support junior faculty research. Junior faculty members are UHV faculty who are on a tenure track but are not yet tenured. A committee of tenured UHV professors evaluates the research proposals and then recommends who receives the awards. Yang and Sobolev were awarded grants in 2011, and Guo received his in 2012.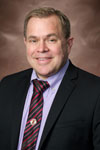 Jeffrey Cass
Jeffrey Cass, UHV provost and vice president for academic affairs, said Research Day is an opportunity for faculty members to share their findings with their colleagues and the community.
"These grants were created to encourage faculty research and allow selected junior faculty members the time and funding to carry out their projects," Cass said. "These three assistant professors have taken advantage of the stipends to put together compelling research. We're excited to hear about the outcome of their work."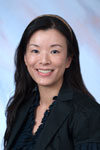 Jun Yang
Yang, an assistant professor of marketing in the UHV School of Business Administration, studied the value of social media for online retailers. She will kick off the event at 10:30 a.m.
Yang compiled data on 500 e-tailers – businesses that sell products via the Internet – to find out what they do right. She measured how successful social media initiatives are in driving customers to the company's websites. Her study also examined how e-tailing and social media results differ across industry categories.
"The findings provide suggestions on important Web features that e-tailers should adopt," Yang said.
The project was co-authored by JungKun Park, an associate professor in human development and consumer sciences at the University of Houston.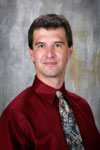 Dmitri Sobolev
At 11 a.m., Sobolev, an assistant professor of biology in the UHV School of Arts & Sciences, will present the results from his proposal on the analysis of coral reef samples.
Sobolev has taken an in-depth examination of archaea, a peculiar group of microbes found in Hawaiian coral reefs. His hypothesis was that the microorganisms found on the coral extractions had the potential of leading to the discovery of a new biosphere. Sobolev said his studies suggest that organisms responsible for chemical transformations in the environment weren't what scientists originally thought.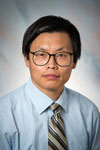 Hongyu Guo
Guo, an assistant professor of computer science in the School of Arts & Sciences, will wrap up the event with a presentation at 11:30 a.m. about the expansion of insight into swarm intelligence, an emerging subfield of artificial intelligence inspired by the swarming behaviors of social animals.
"Ants, bees and gnats often swarm together," he said. "As individuals, they are simple. But as a group, the collective intelligence of the system of individual agents makes it possible to accomplish high-complexity tasks. It's the same principle here."
The central focus of Guo's project was the study of the stability of the artificial gnat cloud, a swarming robotics system.
The University of Houston-Victoria, located in the heart of the Coastal Bend region since 1973 in Victoria, Texas, offers courses leading to more than 80 academic programs in the schools of Arts & Sciences; Business Administration; and Education, Health Professions & Human Development. UHV provides face-to-face classes at its Victoria campus, as well as an instructional site in Katy, Texas, and online classes that students can take from anywhere. UHV supports the American Association of State Colleges and Universities Opportunities for All initiative to increase awareness about state colleges and universities and the important role they have in providing a high-quality and accessible education to an increasingly diverse student population, as well as contributing to regional and state economic development.