Close
UHV symposium to focus on autism spectrum disorder
Timothy Wahlberg has researched children with autism spectrum disorder for more than 15 years, trying to determine how their neurological development is different and why these children have social difficulties.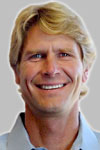 Timothy Wahlberg
Now the public can learn about Wahlberg's research and the work of Anthony Rotatori at a May 2 symposium titled "Autism Spectrum Disorders: Inclusive Community for the 21st Century." The free Spring Symposium is put on by the University of Houston-Victoria School of Education & Human Development and will be from 5 to 6:30 p.m. in the Alcorn Auditorium of UHV University West, 3007 N. Ben Wilson St. It is free and open to the public.
Autism is a development disorder that affects the way children communicate and react in stressful social situations. They often have a rigid way of thinking that has an impact on the way they interact with others.
"These children look like everyone else and often have a high IQ, so people assume they understand things when it comes to social situations," said Wahlberg, the clinical director at Prairie Clinic in Geneva, Ill. "We need to be more sensitive to these children, and learning more about autism spectrum disorder is the first step."
Fred Litton, dean of the UHV School of Education & Human Development, said the topic is timely because May 2 is World Autism Awareness Day and the school is about to launch a new program related to autism spectrum disorder. An announcement will be made at the symposium.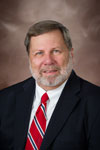 Fred Litton
"We are honored to have two experts on this subject come to UHV and talk about a topic that affects families, teachers and community members," he said. "It is important for people to understand how those on the spectrum think because it isn't wrong; it's just different from how others view the social world."
Rotatori, a professor of psychology at the St. Xavier University in Chicago, will address assessment ideas and newer tests for screening children who might have autism spectrum disorder. The tests also show what level these children are on the spectrum, from low to high functioning.
Some tests have been around for decades as researchers learn which ones are useful and which need to be modified. Researchers also have started looking for innovative ways to investigate the children, Rotatori said.
Researchers at Yale University recently started using a robot for testing. The robot is able to precisely identify children's movements.
"Children on the spectrum relate better to inanimate objects as opposed to people," he said. "The robot is unique because it is able to get the children's attention, and they're more interested in interacting with the robot in situations where they would normally shy away from people."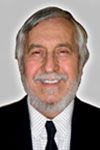 Anthony Rotatori
The increase in smartphone usage also has helped with screening children.
"Many parents have video of their children," Rotatori said. "We are able to use the video to look for things such as if they make eye contact, how they interact with new objects and if they have any difficulty with social interaction."
Rotatori and Wahlberg started working together nearly 20 years ago when Wahlberg was Rotatori's graduate student. Wahlberg, who was studying to be a child psychologist, volunteered to work with a boy who had autism.
"This boy was so different from any child I'd ever seen," Wahlberg said. "When I first met him, I was told to not interact with him and not touch him. I had to just sit in the room and let him get comfortable with me."
Rotatori spurred Wahlberg's interest in the boy.
"We'd sit and talk about what I'd observed, and he asked me what I thought the boy was thinking," Wahlberg said. "From then on, I've been trying to figure that out."
As a Licensed Clinical Psychologist and certified school psychologist, Wahlberg has written extensively about autism and neurological impairments.
During the symposium, he will discuss treatment strategies after children are diagnosed with autism spectrum disorder. These treatments include behavioral therapy, ways to structure their environment and tactics on communicating with them.
Wahlberg also said it's important for teachers to learn inclusion strategies for their classrooms because there are few programs for high-functioning children on the spectrum.
"Autism spectrum disorder children are in regular classrooms," he said. "They don't fit in with children who have learning disabilities, but they still have trouble with the social aspects of being in a regular classroom. Teachers need to learn modifications for their classroom and the best ways to interact with them."
This is the second symposium hosted by the UHV School of Education & Human Development. The school is planning to host a symposium on a different education topic each semester. The first was held in the fall and focused on emotional intelligence.
The symposium is part of UHV's 40th anniversary celebration. For more information about UHV's history and upcoming events, visit 40th.uhv.edu.
For more information about the symposium or the UHV School of Education & Human Development, contact the school at education@uhv.edu or 361-570-4262.
The University of Houston-Victoria, located in the heart of the Coastal Bend region since 1973 in Victoria, Texas, offers courses leading to more than 80 academic programs in the schools of Arts & Sciences; Business Administration; and Education, Health Professions & Human Development. UHV provides face-to-face classes at its Victoria campus, as well as an instructional site in Katy, Texas, and online classes that students can take from anywhere. UHV supports the American Association of State Colleges and Universities Opportunities for All initiative to increase awareness about state colleges and universities and the important role they have in providing a high-quality and accessible education to an increasingly diverse student population, as well as contributing to regional and state economic development.