Close
UHV graduates earn among highest first-year paychecks in Texas
A new statewide report on how much Texas students earn during their first year after college graduation shows that University of Houston-Victoria alumni as a group make higher salaries than graduates from nearly all other state public universities.  
Out of 37 public universities in Texas, UHV graduates had the fourth highest median first-year earnings of bachelor's degree graduates. The $44,157 median salary earned by UHV graduates is ahead of all state flagship universities including Texas A&M, the University of Texas at Austin and Texas Tech.  
The earning power of UHV master's degree graduates also is impressive. At $68,540, UHV ranked third in the state in median first-year master's degree graduate earnings.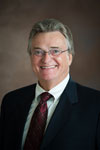 Phil Castille
"The most important take-away from this statewide report is many Texas public universities provide paths to good jobs, not just the larger, more expensive institutions," UHV President Phil Castille said. "UHV has one of the lowest tuition rates in the state, yet our graduates are among the highest paid in their first year in the professional world. There's tremendous value in regional public universities such as UHV, where students get more individual attention because of smaller classes."  
The report, "Higher Education Pays: The Initial Earnings of Graduates of Texas Public Colleges and Universities who are Working in Texas," was commissioned by the Texas Higher Education Coordinating Board and compiled by College Measures, a joint venture of the American Institutes for Research and the Matrix Knowledge Group. Mark Schneider, president of College Measures, presented the report at a recent coordinating board meeting in Austin.  
In the report, Schneider acknowledged graduate earnings are just one measure of how an institution is performing. He also noted some universities have lower earning numbers because graduates proceed to the next degree or take jobs outside of Texas. Nonetheless, the data can be helpful to prospective students as they do a cost-benefit analysis of potential earnings and debt they could incur.  
"By measuring the percentage of graduates who remain to work in the state after graduation, a state can see which campuses and programs are contributing the most toward improving the economic prospects and quality of life of state residents," Schneider wrote in the report. "Despite data limitations, the earnings students achieve in the labor market represent valuable information, especially for students and their families as they consider their plans for higher education and how to finance those plans."  
The three regional campuses in the UH System claimed three of the four top spots for median earnings the first year after obtaining a bachelor's degree. UH-Clear Lake topped the median earnings list at $48,086. Texas Woman's University was next at $47,494, followed by UH-Downtown at $47,008. The state median was $39,725.  
Pushing UHV's earnings up were graduates of the university's School of Nursing. Of the 10 most popular bachelor's programs in Texas, graduates in nursing across the state are paid the most with a median first-year income of $73,347. The report didn't break down nursing salary figures by university.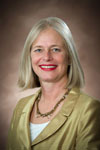 Kathryn Tart
"The need for bachelor's and master's prepared nurses is great, and the compensation is in line with the need," said Kathryn Tart, founding dean of the UHV School of Nursing. "We have a rigorous program at UHV to equip graduates with what they need to provide advanced patient care. The cost is affordable, and our graduates are hired upon graduation. I'm glad to see our recent graduates rewarded for their efforts."  
The next highest earning programs are accounting and finance, which UHV offers in its School of Business Administration. In fact, UHV ranks third in the state for median first-year earnings of Bachelor of Business Administration graduates at $49,726. UH-Clear Lake and UH-Downtown are first and second, respectively.  
Perhaps the most interesting finding is what's next on the program list – interdisciplinary studies, which is the degree that undergraduate education majors earn when they graduate.  
"Unlike some other states, Texas schools do a relatively good job in offering competitive salaries to college graduates in education," said Fred Litton, dean of the UHV School of Education & Human Development. "It's not unusual to find our graduates making more than $40,000 in their first year of teaching."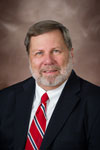 Fred Litton
The median first-year earnings for Texas Interdisciplinary Studies graduates is $45,671, about $6,000 higher than the statewide median for all programs.

"This data counters the notion that education graduates go only into low-demand, low-paying jobs," Castille said. "An undergraduate teaching degree from UHV can be a very good value."  
The importance of earning a master's degree also is outlined in the report. The state median first-year earnings of master's degree graduates is $63,537, a figure roughly $24,000 higher than first-year bachelor's graduates. The same is true at UHV, where first-year earnings of master's degree graduates outpace bachelor's degree graduates by $24,383.  
"In many fields, including the sciences, the master's degree is becoming the credential most recognized by the professional workforce," Castille said. "Bachelor's degree graduates contemplating whether a master's degree is worthwhile should take a close look at these figures, which show that a master's degree is a sound financial investment."
The University of Houston-Victoria, located in the heart of the Coastal Bend region since 1973 in Victoria, Texas, offers courses leading to more than 80 academic programs in the schools of Arts & Sciences; Business Administration; and Education, Health Professions & Human Development. UHV provides face-to-face classes at its Victoria campus, as well as an instructional site in Katy, Texas, and online classes that students can take from anywhere. UHV supports the American Association of State Colleges and Universities Opportunities for All initiative to increase awareness about state colleges and universities and the important role they have in providing a high-quality and accessible education to an increasingly diverse student population, as well as contributing to regional and state economic development.