Close
Monthly SBDC roundtables provide business advice, interaction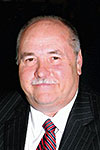 Bruce Bassett-Powell
Some of the best business plans SCORE mentor Bruce Bassett-Powell has seen are written on the back of envelopes.
"It's just a matter of putting down a road map on what you intend to do, how you intend to get there and what tools you have to get there," he said.
Trying to make writing business plans less daunting is the next topic of a free monthly roundtable at the University of Houston-Victoria Small Business Development Center.
"Back of an Envelope Business Plan" will be from 10 to 11 a.m. July 18 at the SBDC office, 3402 N. Ben Wilson St.
For the past few months, Bassett-Powell, a furniture industry executive, has moderated the monthly roundtables. A resource partner with the U.S. Small Business Administration, SCORE is a nonprofit association dedicated to helping small businesses get off the ground.
In conjunction with the SBDC, Bassett-Powell assists with various workshops and provides personalized counseling to Victoria small business leaders. He has worked as a Corpus Christi chapter SCORE mentor since 2009.
Bassett-Powell said the roundtable format is designed to be informal and interactive. He encourages attendees to lend their perspectives to the discussion while he serves as the moderator to keep the conversation moving forward.
The roundtable sessions are not just for business owners seeking advice.
"People who contribute to the conversation are always welcome at the roundtable," Bassett-Powell said. "It's optimum to have four to six people sitting around and talking about the subject at hand."
Past roundtable topics have included inventory and getting products listed online.
"I pick subjects that are near and dear to businesses in a growing city like Victoria," Bassett-Powell said. "We hit the gamut from how to do inventory control to improving customer service."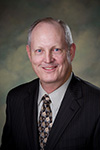 Joe Humphreys
SBDC Director Joe Humphreys said the monthly roundtables have been a valuable addition to the training lineup.
"There is great value in being able to discuss an issue in-depth with a mentor like Mr. Bassett-Powell," Humphreys said. "He brings a variety of experience and knowledge that he shares with the roundtable participants. A roundtable setting offers a means to get thoughts and strategies focused."
As for the next roundtable discussion, Bassett-Powell said he has witnessed how the difficulty in writing a business plan has stalled the goal of opening a new business. In the past, he's asked people interested in starting a business to attempt to write a business plan and return a month later with a draft. Many people don't show up.
"They think it's too daunting to write the plan," he said. "It shouldn't be. The theme of my talk on July 18 is how not to scare yourself out of writing a business plan."
To register for the free roundtable or learn more about future events, call 361-485-4485, email sbdc@uhv.edu or visit www.uhv.edu/small-business/.
The University of Houston-Victoria, located in the heart of the Coastal Bend region since 1973 in Victoria, Texas, offers courses leading to more than 80 academic programs in the schools of Arts & Sciences; Business Administration; and Education, Health Professions & Human Development. UHV provides face-to-face classes at its Victoria campus, as well as an instructional site in Katy, Texas, and online classes that students can take from anywhere. UHV supports the American Association of State Colleges and Universities Opportunities for All initiative to increase awareness about state colleges and universities and the important role they have in providing a high-quality and accessible education to an increasingly diverse student population, as well as contributing to regional and state economic development.