Close
Lambeth steps down as UHV softball coach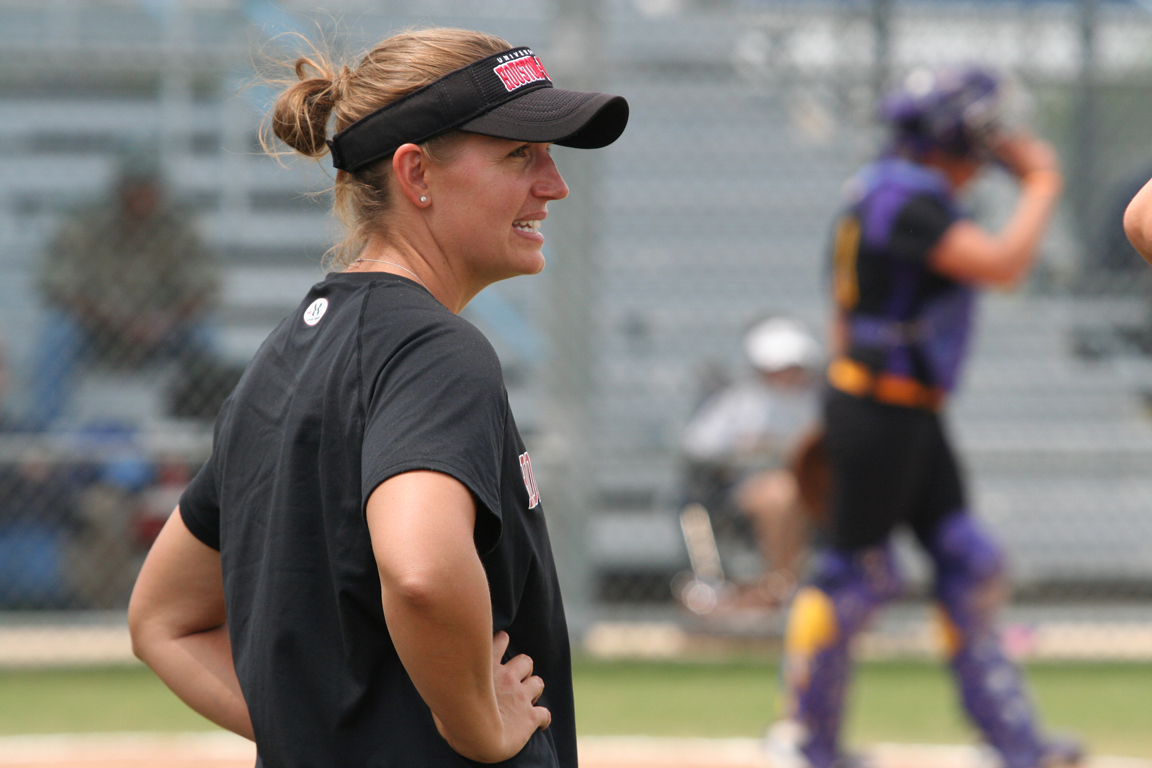 University of Houston-Victoria softball coach Keri Lambeth will no longer lead the Jaguar softball program. Lambeth has stepped down after six seasons coaching UHV. Lindsey Ferguson-Ortiz will serve as the team's interim head coach.
University of Houston-Victoria coach Keri Lambeth has tendered her resignation as head softball coach effective immediately.
Lambeth has served as the Jaguars' only head coach since the inception of the program in 2008.
Lambeth steps down from the program with a 211-97 record and will join her husband Ryan, who has accepted a new job in the Houston area.
"These past six years have flown by," Lambeth said. "I have been blessed with success here at UHV and know that with the strong foundation I've set, the Jaguar softball program will continue to strive and remain an elite program."
Lambeth's teams have advanced to the NAIA National Championships in three of the six years the program has been in existence and have won 30-plus games each year. Her 2013 squad finished 32-22, won the team's second Association of Independent Institutions Conference title and earned its second straight trip to the NAIA National championships.
In six seasons, the El Campo native has coached four NAIA All-Americans, four NFCA All-Americans, and more than 14 NAIA Academic All-Americans. She has also had 19 players receive A.I.I. all-conference and 14 all-region honors.
"Coach Lambeth has brought much integrity to the UHV softball program and it is always tough to lose a coach of her caliber," UHV athletics director Ashley Walyuchow said.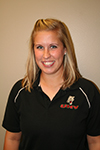 Lindsey Ferguson-Ortiz
Lindsey Ferguson-Ortiz has been named to serve at the interim head coach.
"Lindsey's growth as an assistant has prepared her to step into this position," Walyuchow said..
Ortiz has served as Lambeth's assistant for the past four seasons and was a member of the first UHV softball team in 2008. She was named to the NFCA all-region team in 2008 and received All-American Academic accolades in 2009. Ortiz has handled much of the recruiting process for the Jaguars during her tenure as an assistant coach and also stepped in when Lambeth was on maternity leave.
Ortiz also served as team captain of the 2008 and 2009 UHV teams and holds a bachelor's degree in business and a master's degree in interdisciplinary studies from UHV.
"I'm excited about this opportunity and feel I've been well groomed under coach Lambeth's guidance to become a head coach," Ortiz said.
Lambeth's first team went 32-18 and the following year, it's first in the A.I.I. Conference, won its first conference title and advanced to the NAIA National Championships with a 35-12 record. In 2012, Lambeth's team collected its most wins in a season with a 40-10 record and returned back to the NAIA National Championships after a two year absence.
This past season the Jaguars finished at 32-22 and won their second A.I.I. Conference Championship and earned its third berth into the NAIA Championships. The Jaguars finished the year ranked No. 18 in the nation.
"I want to thank the Victoria community for all their support of UHV softball," Lambeth said.
Lambeth Coaching Record at UHV
2008: 32-18
2009: 35-12
2010: 35-17
2011: 37-18
2012: 40-10
2013: 32-22
Overall: 211-97
UHV Accomplishments
2009 A.I.I. Coach of the Year
19 All-Conference Players
14 All-Region Players
14 Daktronics-NAIA Scholar Athletes
8 All-Americans
2 A.I.I. Conference Players of the Year
1 A.I.I. Conference Pitcher of the Year
1 CoSIDA Capitol One Academic All-American
Playing Career
Texarkana College (1998-2000)
University of Houston (2001-2002)
Education
Bachelor's degree from the University of Houston in kinesiology and sports administration
The University of Houston-Victoria, located in the heart of the Coastal Bend region since 1973 in Victoria, Texas, offers courses leading to more than 80 academic programs in the schools of Arts & Sciences; Business Administration; and Education, Health Professions & Human Development. UHV provides face-to-face classes at its Victoria campus, as well as an instructional site in Katy, Texas, and online classes that students can take from anywhere. UHV supports the American Association of State Colleges and Universities Opportunities for All initiative to increase awareness about state colleges and universities and the important role they have in providing a high-quality and accessible education to an increasingly diverse student population, as well as contributing to regional and state economic development.